Book Title:
The Brave Line
Author:
Kate Stewart
Series:
Standalone
Release Date: March 21st, 2017
Genres:
Contemporary Romance
She is a five foot seven long list of things he can't have.




He is a determined cop, desperate to keep his heart sealed behind his badge.




Michelle is a survivor. With a fresh perspective on life, she trades her tragic past in California for the coastal waters of Charleston. Fueled by a new career as a dispatcher, she's determined not to let her scars weigh her down. She apologizes for nothing, especially her insatiable need for a certain police officer.




Rowdy is a newly minted sergeant dedicated to his job, but the life of a Charleston police officer has never been more dangerous. With his need to take order of a city spiraling out of control, the last thing he wants is an entanglement with a mouthy dispatcher. But, there's just one problem. He can't get enough of her.




As the heat rises between the unlikely pair, so does the tension.




Three months of summer was all it took to shake their foundations, rattle their walls, and bring them crashing down.




It was lust.




It was love.




It was real.




And it would have been perfect . . . if it wasn't already over.




Note to reader: This book has several elements and explores topics that some may consider triggers. For mature audiences only. Explicit sex, violence and language.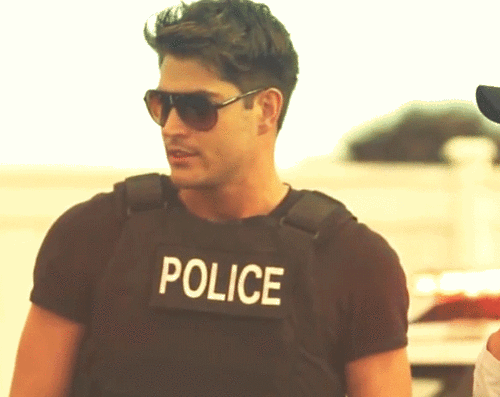 The truth is, everyone is going to hurt you. You just have to find the ones worth suffering for. —Bob Marley.
The Brave Line is a standalone spin-off from the Balls in Play series. Sargent Day (aka Rowdy) is a police officer for the Charleston Police Department. Often a thankless job, especially of late, Rowdy struggles every day emotionally. Tragedy in his family years ago has caused a riff with his parents and losing a fellow officer and friend has caused him long-standing scars. He chooses to keep emotionally unattached. Not willing to risk leaving a widow behind like his police force pal, this has never been especially challenging. Until he meets Police Dispatcher Michelle Long. Her soothing voice on the other side of his police radio, she's often the one tether to sanity in this crazy world. But that's all the more reason to stay away- even though his attraction says otherwise.
"I don't fuck and fall in love, no matter how good it feels."
Dispatcher Michelle was one strong, feisty heroine. Notorious for throwing out the f-bombs, her banter with the ever-asshole Rowdy was refreshing. Seems as much as he fought back in all his asshole-ry Rowdy didn't stand a chance with this gorgeous woman addicted to oldies rock and her classic Thunderbird. Usually his serious nature and uniform kept people at a distance but there shall be no intimidation factor with Michelle. She broke down those walls no matter how much he pushed back. Never throwing her a bone, when will she simply give up on his lost cause?
My worst fear in life had always been to stop living it before my heart stopped beating. Even if he owned a huge part of the shredded muscle, I still had enough left. It was still working. His words were just words because it was his fear talking.
I can seem how some readers might get a bit pissy with Rowdy. He was a guy that truly pushed and pushed people away emotionally but his physical attraction to Michelle was visceral. He was a total contradiction at times. As much as his clipped nature burned through the pages, I cannot resist a sexy man in uniform and Kate Stewart perfected his characterization both physically AND emotionally.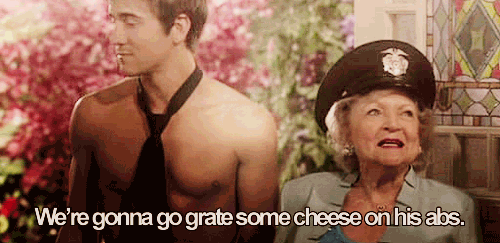 But I digress...
It's truly apparent Kate Stewart did her research on what life entails in being in law enforcement during this trying time. Risking their lives day in and out, often for zero respect and much more risk to themselves than ever before. She also shed such a truly realistic, positive light on their gift to society but not sugar coating everything either. People wanted perfect cops, but that could only happen if there were perfect people.
What else did I love about The Brave Line? A comical talking parrot, a special needs Kenneth giving away grass roses to beautiful people for no reason other than it makes him happy, the beautiful backdrop of Charleston and all it's wonder, and catching up with past characters from Balls in Play series. This is a book chock full of heart and second chances in a world where there's simply not enough of them. Bravo!
Advanced review copy received by the author in exchange for my honest review.
A native of Dallas, Kate Stewart now resides in beautiful Charleston, S.C. She lives with her husband of 9 years, Nick, and her naughty beagle, Sadie.
Kate moved to Charleston three weeks after her first visit, dropping her career of 8 years, and declaring the city her creative muse. Since the move in 2010, Kate has written and published seven novels including Room 212, Never Me, Loving the White Liar and The Fall, The Mind, The Heart, and her first romantic comedy Anything but Minor.
Kate writes messy, sexy, angst filled romance books with 'hard to get' happy endings because it's what she loves as a reader. She has a scary addiction to chocolate milk and a deep love for rap music specifically the genius known as Marshall Mathers.
In addition to her addiction to romance, Kate also lets her alter ego take over on occasion and writes erotic suspense under the pen Angelica Chase.