Book Title:
Major Love
Author:
Kate Stewart
Series:
Standalone
Release Date:
November 15th, 2016
Genres:
Romantic Comedy, Sports Romance
"I met her at an all-time low . . . the worst night of my life—a time I never wanted to remember."
"It was a night I could never forget."
"When it came to women, I swore I was done with wishful thinking. Ball and my coaching career were all that mattered."
"I reminded him it wasn't."
"She was everything I was afraid of."

"He was everything I'd ever wanted."
"She was fire—an irresistible piece of southern heaven that I couldn't stay away from.
"He was smoke that clouded me in every imaginable way."
"And the sex . . ."
"Dear God, the sex . . ."

"I fell hard, and she gave me hell at every turn."
"I made a promise I was hell bent on keeping."
"And you kept it."
"Hell yes I did."
"Fuckin' A."

This is a SPORTS ROMANCE and can be read as a stand alone.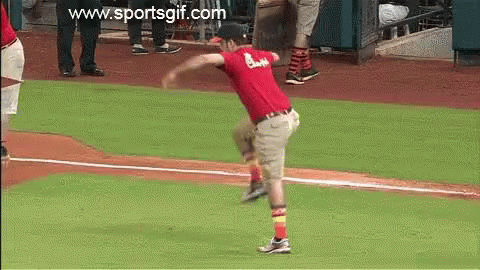 My love for baseball is boundless so when I heard the queen of angst, aka Kate Stewart, was writing a series devoted to hot baseball players, I knew it'd be a homerun (I couldn't resist). Balls in Play is a series where each book is devoted to a different ball player and can be read as a standalone. My heart got so wrapped up in Rafe and Alice's love story in Anything but Minor, I didn't know if she could trump their book. So if you haven't read that story, sally forth and read it! But without further ado.....
Major Love is Andy and April's story. Andy is an ex-minor league catcher and is moving on to Atlanta to be a bullpen coach when he meets April at an engagement party amidst a drunken diarrhea of the mouth stupor. What is it about alcohol that often brings out the true person beneath the facade? Filters go flying! Andy was passionate yet sad, and April never forgot that night...
Major Love is a true slow-burn romance. A romance borne from two lonely and broken-hearted characters. It's not insta-love yet the connection between Andy and April was virtually instantaneous. Their timing was just a bit off. But time they had and it provided the gradual, tender love story to form of its own accord. Oh, and in between, lotsa sex. Smoking hot public bathroom sex, behind the bar with whiskey sex, at work phone sex- you get my drift.
"I have shit to offer you right now. Both my head and heart are toast. But I can give you friendship and the longest, hardest fuck of your life. So if that's an invitation I think I see in your eyes, I will gladly fucking accept."
Andy had fallen in love with a woman that couldn't love him back so his scars ran deep. Not wanting to repeat that scenario, Andy holds his cards close. April remembers that man heartbroken and drunk, pouring out his soul to her. He made her make him a promise- and it's one she's bound and determined to keep- even if it causes their boat to sink before it even sets sail...
I really loved the real nature of this love story. Both with past scars, life stresses, jobs that take precedence. It's not easy but most good things in life aren't. But when they made the time to reconnect- they RECONNECTED!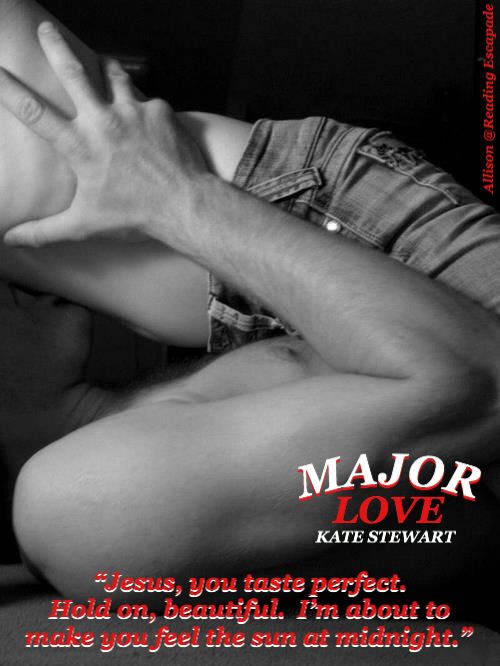 We also got to get comic relief with Rafe and his Alice which I devoured! April is a bit of a tomboy- loving to hunt and fish and Rafe used that against her in every little comedic banter he could! That was epic!
Another Grand Slam for Kate Stewart (snort snort). I look forward to more from her in the Balls in Play series.
Advanced review copy received by the author in exchange for my honest review.
A native of Dallas, Kate Stewart now resides in beautiful Charleston, S.C. She lives with her husband of 9 years, Nick, and her naughty beagle, Sadie.
Kate moved to Charleston three weeks after her first visit, dropping her career of 8 years, and declaring the city her creative muse. Since the move in 2010, Kate has written and published seven novels including Room 212, Never Me, Loving the White Liar and The Fall, The Mind, The Heart, and her first romantic comedy Anything but Minor.
Kate writes messy, sexy, angst filled romance books with 'hard to get' happy endings because it's what she loves as a reader. She has a scary addiction to chocolate milk and a deep love for rap music specifically the genius known as Marshall Mathers.
In addition to her addiction to romance, Kate also lets her alter ego take over on occasion and writes erotic suspense under the pen Angelica Chase.