Book Title:
The Knight
Author:
Skye Warren
Series:
Endgame #2
Release Date:
January 31st, 2017
Genres:
Dark Romance, Mystery/Suspense
The power of pleasure...



Gabriel Miller took everything from me. My family. My innocence. My home. The only thing I have left is the determination to get back what's mine.




He thinks he's beaten me. He thinks he's won. What he doesn't realize is that every pawn has the chance to become a queen.




And the game has only just begun.




* * * * * *




THE KNIGHT is book two in the Endgame series from New York Times bestselling author Skye Warren about revenge and seduction in the game of love.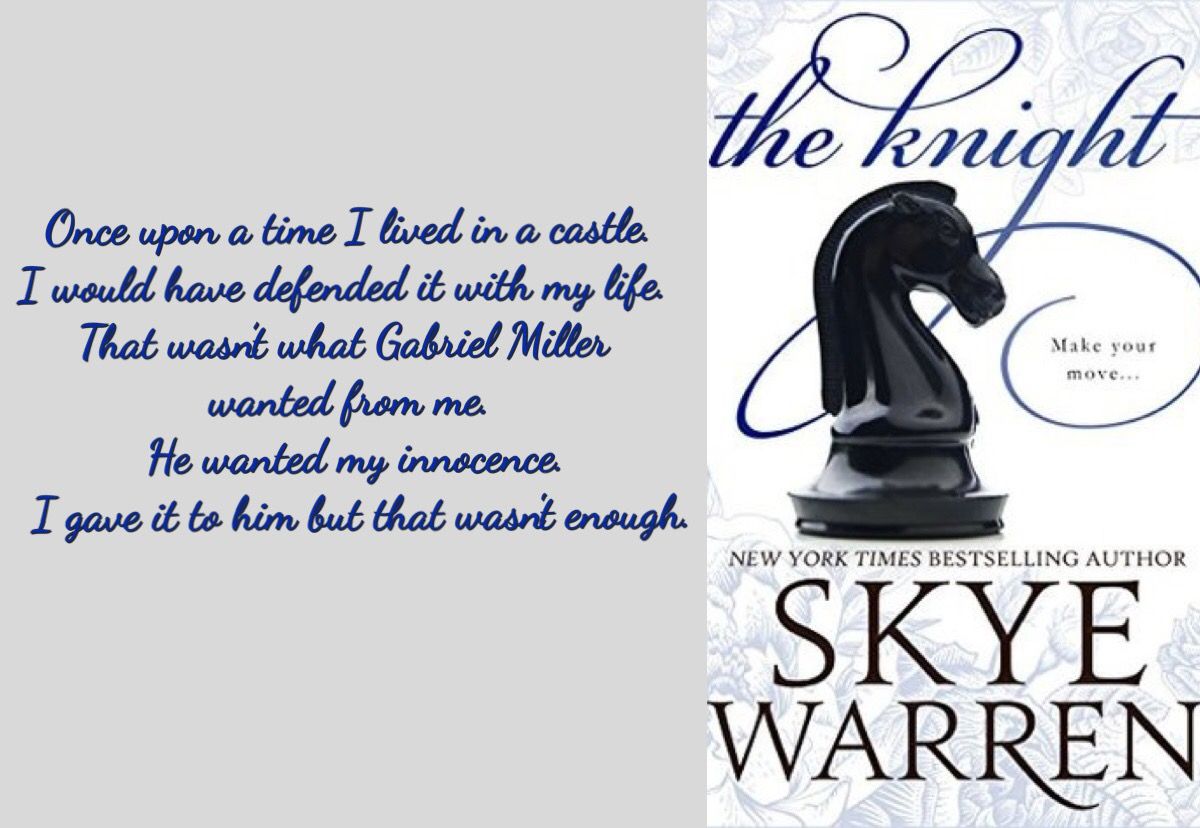 The Knight is the second of three books in the Endgame Series. I really liked the first book, The Pawn, but I loved this installment. It just keeps getting better. The story building both with suspense and the emotional connection between the two MCs, Gabriel and Avery.
From The Pawn we know of Gabriel Miller being a cold-hearted, ruthless antihero whose taken down Avery's father and their who house of cards. She has lost her home and nearly lost her father, who's recuperating in a nursing home. Avery St James has lived a life of posh debutante so falling this far, into the Lion's Den of sorts, is a long hard way to fall. Determined to win her family estate back, she ventures into that Lion's Den with Gabriel. But oftentimes fear morphs into need, a palpable pull to a man she should despise. But her body speaks otherwise...
The Knight is such a crazy ride full of suspense and intrigue plus the added angst of that tug of push and pull between Gabriel and Avery. He'd kill to not have this insane draw to own her but he can't seem to withstand her draw.
I cannot wait for the final chapter in this trilogy The Castle! Can the villain become our hero? I sure hope so!
Advanced review copy received by the author in exchange for my honest review.
Skye Warren is the New York Times and USA Today Bestselling author of dark romantic fiction. Her books are raw, sexual and perversely romantic.