Book Title:
Love in Lingerie
Author:
Alessandra Torre
Series:
Standalone
Release Date:
January 16th, 2017
Genres:
Contemporary Romance
I hired her to fix my company, to bring Marks Lingerie back to life. I didn't expect her to become my friend. I didn't expect to fall in love with her.




The first rule of business is to never touch your employees. I think there is another rule about not falling for your best friend—a rule against imagining the curves of her body, or the way her breathing would change if I pulled down her panties and unzipped my pants.




Now, I can't wait any longer. I'm tossing out the rules.




Damn the company.

Damn our friendship.

Damn my fears.
I swear Alessandra Torre has the patent on sexy men you just wanna mount read about. Couple that with a Dominant Trey Marks whose life revolves around selling sexy lingerie, he's the perfect package. Unfortunately his lingerie conglomerate is in dire need of something fresh, new in the Creative Design department. That or his company is sure to go under. Enter Kate Martin, a Creative Director in dire need of a new job. It's a match made in boudoir heaven.



If this woman was lingerie, she'd be black leather, with studs along the seams and enough of a dominatrix vibe to give a man pause.




If this woman was lingerie, I'd strip it off and then properly show her who is in charge.
Love in Lingerie is a mutha of a slow burn anticipatory read. If you're looking for lots of sexy times, this book will leave you with lady blueballs unsatisfied. If Trey has learned anything over the years of running Marks Lingerie, it's that you don't have sex with your employees. Plus Kate is blissfully engaged. Nada. Off the market. Hands off. But he finds her sexy as all get out. And ditto on Kate's part...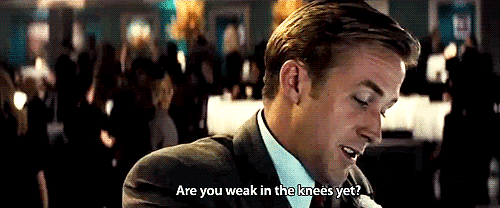 Ms. Torre gradually built this love story. Beginning with respectful business associates to friendship, to best friends but all with this sizzling undercurrent of red hot lust between both of them. A lust that transcends beyond other relationships, leaving them in the dust. But his company is finally rising in profits and mixing business with pleasure...with love...is sure to cause catastrophe.
I'd recommend Love in Lingerie for fans of slow build contemporary love stories. Though sexy, it's not chock full of sex. Her writing leaves the reader with the feeling they read some steamy love scenes in the two characters' undeniable chemistry. An all-around enjoyable easy read.
Advanced copy received by the author in exchange for my honest review.
Alessandra Torre is an award-winning New York Times bestselling author of ten novels. Her books focus on romance and suspense, all with a strong undercurrent of sexuality. Torre has been featured in such publications as Elle and Elle UK, co-hosted Dirty Sexy Funny with Jenny McCarthy, as well as guest blogged for the Huffington Post and RT Book Reviews. She is also the Bedroom Blogger for Cosmopolitan.com.
You can learn more about Alessandra on her website at
www.alessandratorre.com
, or you can find her on Twitter (@ReadAlessandra) or Facebook.