Book Title:
A Veil of Vines
Author:
Tillie Cole
Series:
Standalone
Release Date:
November 27th, 2016
Genres:
Contemporary Romance
To most people, princes, princesses, counts and dukes are found only in the pages of the most famous of fairytales. Crowns, priceless jewels and gilded thrones belong only in childhood dreams.




But for some, these frivolous fancies are truth.

For some, they are real life.




On Manhattan's Upper East Side, people have always treated me as someone special. All because of my ancestral name and legacy. All because of a connection I share to our home country's most important family of all.




I am Caresa Acardi, the Duchessa di Parma. A blue blood of Italy. I was born to marry well. And now the marriage date is set.

I am to marry into House Savona. The family that would have been the royals had Italy not abolished the monarchy in 1946. But to the aristocrats of my home, the abolition means nothing at all.

The Savonas still hold power where it counts most.




In our tight-knit world of money, status and masked balls, they are everything and more.

And I am soon to become one of them.

I am soon to become Prince Zeno Savona's wife…

… or at least I was, until I met Achille.

And everything changed.
One thing that completely amazes me is Tillie Cole's ability to write just about anything and do it so unfailingly well. It's a true gift to be able to write some of the darker gritty tropes and then also soften things tenfold with stories such as this. A Veil of Vines is a story unlike anything I've ever read from this author and it did not disappoint. It's so so romantic. I mean, yes, aren't most of this genre tagged Romance? This was just different. It was a connection between two souls, each other's half, that, no matter how "ill-fitted" they were for each other, especially in the public eye, they were so perfect for each other. The stars perfectly aligned for these two. It was almost whimsical at times but the setting, the old fashioned social standards of Italian royalty gave it an almost historical romance feel.
Caresa Acardi, Duchessa di Parma, is betrothed to the womanizing Prince Zeno Savona. Both had never met but were promised to each other years ago. Their fathers partners in a multi-million dollar wine conglomerate, Caresa knows she is marrying for Italian royalty- bloodlines. But what of love?
Caresa accepts her fate and dutifully moves to Italy to Prince Zeno's sprawling estate, nestled amongst thousands of acres of vineyards. Resigning herself to this 3 month courting period prior to their wedding, Caresa finds herself alone day after day. So, in an effort to fill her empty hours, she begins to learn the lay of the vast land she will soon own. Only when she stumbles upon an endearing, quaint cottage does she begin to realize the beauty and splendor this land truly encompasses- along with with the cottage's stunningly handsome winemaker, Achille Marchesi..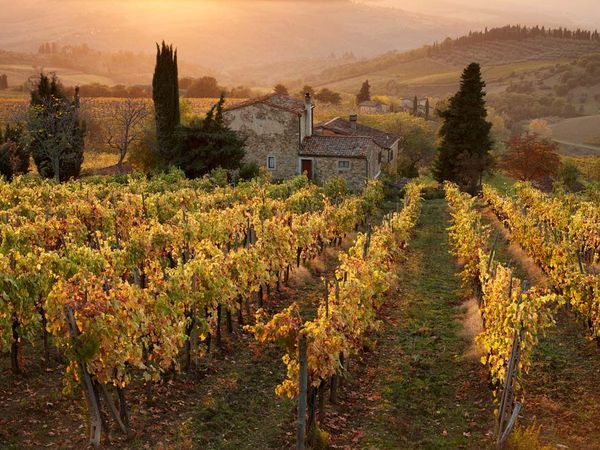 Tillie Cole captured the heart of Italy in technicolor in this book. I could virtually see the plump vines ready for harvest, the brisk clean country air. No matter what the genre, she has an innate ability to plop the reader right in the scene. I sensed it all, and felt all these characters' emotions.
A Veil of Vines is one of those books I'll remember for a long time. Maybe it's the theme that tugs at my incurable inner romantic. Two souls finding each other in the most unlikely of circumstances and finding true love in all things that matter, not for material or social standards. A true fairytale romance...
Advanced copy received by author in exchange for my honest review.
Tillie Cole is a Northern girl through and through. She originates from a place called Teesside on that little but awesomely sunny (okay I exaggerate) Isle called Great Britain. She was brought up surrounded by her English rose mother —
a farmer
'
s daughter, her crazy Scottish father, a savagely sarcastic sister and a multitude of rescue animals and horses.