Book Title:
The Castle
Author:
Skye Warren
Series:
Endgame #3
Release Date:
April 4th, 2017
Genres:
Dark Romance, Mystery/Suspense
I'm safe in the ivory tower Gabriel Miller made for me. That's what he says. Enemies lurk outside, waiting to strike. An army of enemies held back by these walls.




Except some animal instinct warns me the danger is much closer. It's already here. Is Gabriel Miller my protector or my enemy? Is this house a castle or a cage?




There's nowhere for me to go, no one left for me to trust.




No escape from a past determined to capture its prize.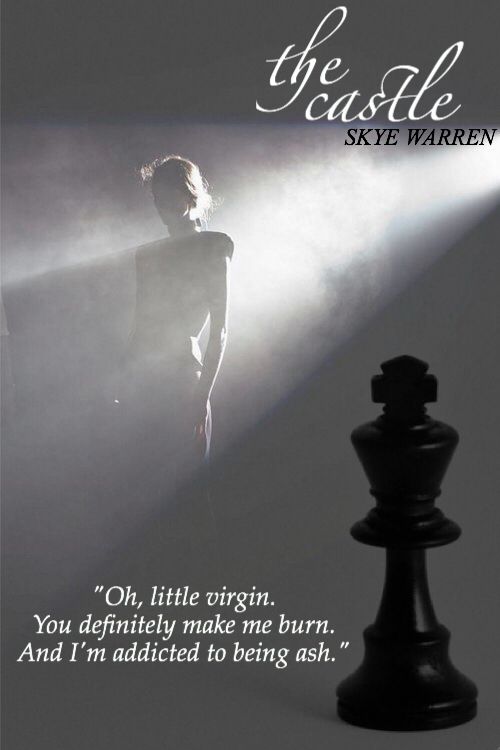 The Castle is the third installment of the Endgame Series. I three-part series chock full of mystery, suspense and erotic romance with an anti-hero you can't help but fall for. Avery has lived a life of prosperity...wealth...but what happens inside the walls of her childhood mansion is not always as it seems. After several bad business deals at the hands of her father, she finds herself penniless and caring for him. No help. No money. And she finds herself doing the inevitable to save her father...all that the hands of Gabriel Miller.
The Endgame series is a trickle-fed plot that has the whole feeling of a chess game. The king. His queen. Protecting her within his castle. Pawns. The Rook. But this book specifically delves into Avery's big love- Ancient Greek Mythology. I'll be honest and admit I was a bit lost in some of the whole Zeus and such comparisons. With that being such a focus towards the end, it slightly deterred my enjoyment of the final several pages in their love story.
This book, by far, shows more of a transition for our anti-hero Gabriel. He's still harsh and tries to keep her at an arm's length with his little virgin barbs, yet his fierce protectiveness and humaneness starts to crack under the pressure. With those cracks, their love story shines through. Captor turns protector. Captive turns fierce survivor. Devout romance fans will surely love this installment most.
I must say I can't wait to read Damon and Penny's story. Another tortured anti-hero and a severely emotionally-scarred heroine. What's better than that!
Advanced review copy received by the author in exchange for my honest review.
Skye Warren is the New York Times and USA Today Bestselling author of dark romantic fiction. Her books are raw, sexual and perversely romantic.