Book Title:
Buns
Author:
Alice Clayton
Series:
Hudson Valley #3 -
Standalone
Release Date:
May 23rd, 2017
Genres:
Contemporary, Romance Comedy
The third in the hilarious yet sizzling hot Hudson Valley series from New York Time and USA TODAY bestselling author Alice Clayton.




Clara Morgan is living the dream, if you can call rebranding hotels that are desperate for a new life and running any kind of marathon a dream. Which she does. But the career she loves and the endurance races that keep her adrenaline pumping have kept her too busy to put down any roots. Growing up in foster care, she's never been able to establish traditions of her own, which may be why she's fascinated by the rituals that generations-old family resorts are known for. She's especially interested in the Bryant Mountain House, and not just for their secret recipe for the yummy, gooey, can't-get-enough-of Hot Cross Buns….




Archie Bryant, the man with the Buns, is fifth generation and one-day-owner of the charming yet run-down Bryant Mountain House in Bailey Falls, New York. He's determined to save his family's legacy from the wrecking ball the old-fashioned way—by gritting his teeth and doing what needs to be done. There's no way Archie will be influenced by the new hotel branding expert his father brought in to turn one hundred and fifty years of tradition on its head just to attract a faster, younger, slicker crowd. But when some of Clara's ideas start bringing in new, paying customers, Archie can't deny that she may have just given him a shot at keeping his resort open.




It's sticky, it's messy, it's sweet, it's Buns.
The third book in the Hudson Valley series features owner of the Bryant Mountain House, Archibald Bryant (aka Archie or 'Hotel Boy' as our heroine likes to call him). Clara Morgan is a successful rebranding expert, taking high-end hotels on the verge of collapse financially and giving them a much needed facelift and reorganization. Bryant Mountain House, situated high atop the mountains in upstate New York, is like visiting times past. Although vintage is "in," parts of this estate needed to be revamped ages ago and she's the petite powerhouse to do it- whether Archie likes it or not.
Buns is one of those books where the constant fight for control between the two MC's is comical. Clara Morgan is not used to losing...ever and Archie has issues with her coming into his family business like some tornado and changing everything that makes his resort what it is. Everything was a competition and it was epic. Nobody willing to give up control. Each trying to outdo each other in the simplest of tasks. But competition aside, their powerful draw towards each other was palpable yet very much a conflict of interest. Who screws their 'boss?' Because, for all intent and purposes, Archie and his father, for the time she's here, are her bosses. But damn his cute freckles....
I'm telling you, it's always the guys with the freckles and the glasses. They're the ones you want to set your sights on. They're the ones who'll make you forget your name, but get you to say the filthiest things imaginable."
Take darling Prince Harry and put a pair of tortoise shell glasses on him and that's my casting for Archie!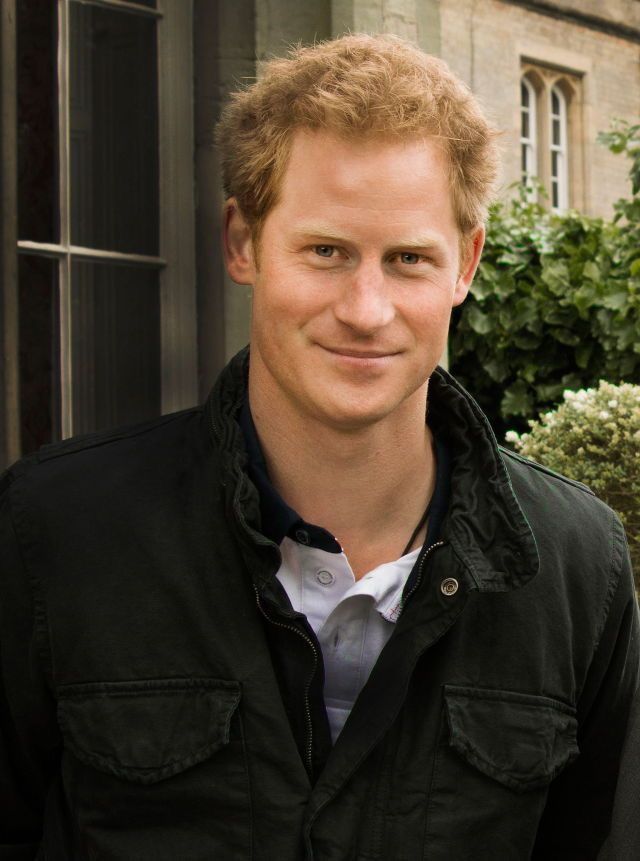 Probably what I loved most about this book was revisiting the past characters from the Hudson Valley series. Though each book can be read as a standalone, I loved reacquainting with Leo and Roxie, Oscar and Natalie. This book started a bit slow for me with a lot of focus on this and that with the hotel specifics but as their connection picked up, my interest piqued. Clara was one tough nut to crack. Not entirely walls being her issue but more complete self preservation. I got a bit irritated with her at one point- Archie was the epitome of a good guy in this book. Though not my absolute favorite book in the series, Buns was still a hit.
Advanced copy received by the author in exchange for my honest review.