Book Title:
Found Underneath
Author:
KL Kreig
Series:
Finding Me #2
Release Date:
May 30th, 2017
Genres:
Contemporary Romance
It began as a ruse.




Take a girlfriend. Divert the press from the fucked up mess that's my family until my father is re-elected. Stage a public breakup. Move on.




Only that brilliant plan went straight south the moment I set eyes on Willow Blackwell.




I found her.




My center. My future. A soulmate with the will of a mule and the mouth of a harpy.




I now want things I never wanted before. Permanent kinds of things.




Only Fate—and her ex—have other plans for us.




In some sort of cosmic impossibility, our lives unknowingly intersected years before when tragedy befell both our families. Once the devastating truth is finally revealed, the future I'd found in her will come crashing down around us and for the first time in my life I'm completely helpless.




I may very well lose the only woman I've ever loved to a past neither of us saw coming.




*warning: 18+ only. Contains foul language, explicit sex and a hot alpha (or two, or three). NOTE: This is NOT a standalone. It's the conclusion to LOST IN BETWEEN, which MUST be read first.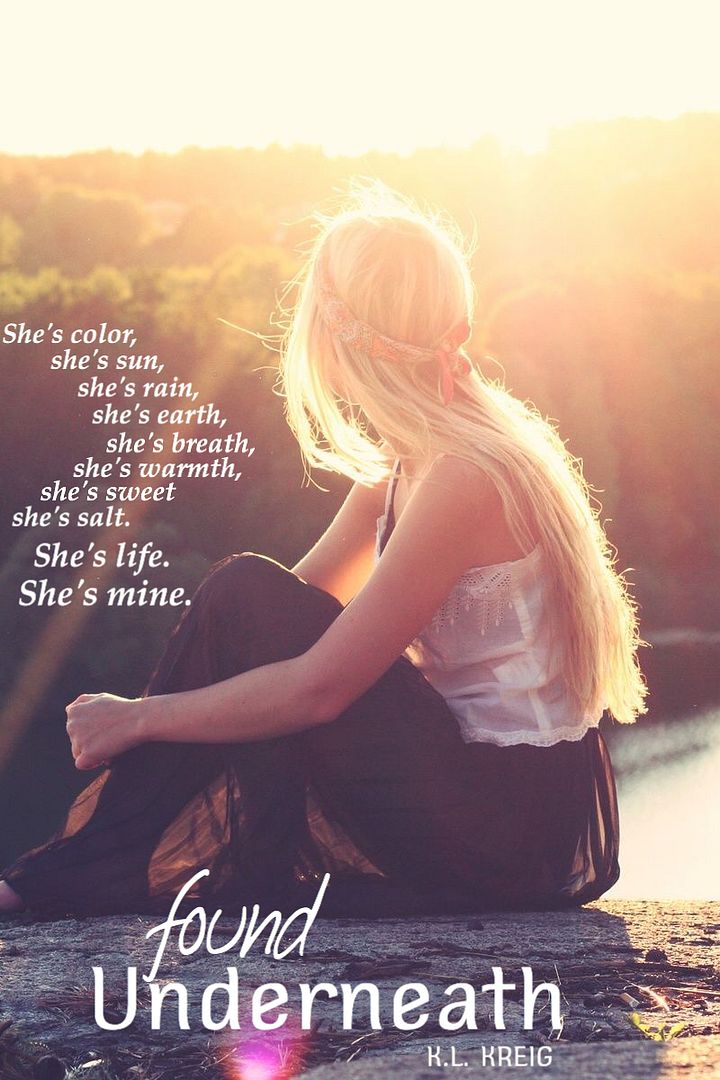 I could not wait for KL Kreig to write this second installment in the Finding Me duet. I swear, I devoured the first book, Found in Between, in a day. Shaw Mercer was simply perfection for me as a lead MC. A wealthy, successful businessman, devoted family man, dominate dirty talker who's brought to his manwhore knees when he least expects it. That's this duet in a nutshell. Add a lot of depth of plot, deception and secrets and we've got a great story.
Willow Blackwell is a high-end escort contracted to be arm candy for those clients that can afford her. Not for sex, for image. She's under contract with Shaw Mercer to clean up his rakish image to more of a committed boyfriend material so his father can clinch the mayoral election. But when business morphs into pleasure and the heart gets involved, all bets are off. Willow battles the tenacity that is this mesmerizing man but even her walls start to crumble.
To say Willow is a complex character is a gross understatement. Walls of protection doesn't even touch upon the scope of her. She's endured so much loss in her life, she cannot fathom consciously signing up for more at the hands of love.
She's thundering strength inside quiet courage.
One word for Shaw Mercer- tenacious. This man does not give up. He risks his own vulnerability to commit to a girl as guarded as Willow. When outside threats creep in, he's torn on how to handle it without losing everything.
I must admit, some readers will want to throttle this heroine. She is a true test of patience for Shaw and we as readers. Her psyche is truly wounded and it takes a fair amount of this book to gradually unfold the complex layers of her story. She's truly a closed box but Shaw reassures her he will wait...she's worth it. If he has to remind her daily, he will, until she believes it too.
You're worth fighting for.
A dramatic conclusion to this sexy duet. Looking forward to more from K.L. Kreig.
Advanced review copy received by the author in exchange for my honest review.
I'm just a regular ol' Midwest girl who likes Game of Thrones and am obsessed with Modern Family and The Goldbergs. I run, I eat, I run, I eat. It's a vicous cycle. I love carbs, but there's love-hate relationship with my ass and thighs. Mostly hate. I like a good cocktail (oh hell…who am I kidding? I love any cocktail). I'm a huge creature of habit, but I'll tell you I'm flexible. I read every single day and if I don't get a chance…watch the hell out, I'm a raving bitch. My iPad and me: BFFs. I'm direct and I make no apologies for it. I swear too much. I love alternative music and in my next life I want to be a bad-ass female rocker. I hate, hate, hate spiders, telemarketers, liver, acne, winter and loose hairs that fall down my shirt (don't ask, it's a thing).
Follow me on tsu also:
https://www.tsu.co/klkreig