Attention all Colleen Hoover fans!!
This week has been filled with a lot of great surprises from the amazing lady herself, so in case you haven't heard: check this piece of news! :D
******
Ugly Love: New Movie in 2015?!
Looks like it could be happening, as according to CoHo herself that confirms in her blog post (you can read it
HERE
!) and
Nick Bateman
will be starring as Captain Miles from the book!
******
Maybe Not: Spinoff Novella of Maybe Someday!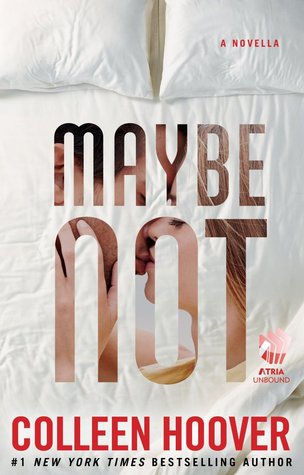 OMG!!! CoHo drop this new surprise earlier this week and announced that Maybe Not will be out on November 24th, 2014! This will feature Warren and Bridgette from Maybe Someday and I absolutely loved them both (especially Warren!). Here's the official blurb:
Colleen Hoover, the New York Times bestselling author of Maybe Someday brilliantly brings to life the story of the wonderfully hilarious and charismatic Warren in a new novella, Maybe Not.
When Warren has the opportunity to live with a female roommate, he instantly agrees. It could be an exciting change.
Or maybe not.
Especially when that roommate is the cold and seemingly calculating Bridgette. Tensions run high and tempers flare as the two can hardly stand to be in the same room together. But Warren has a theory about Bridgette: anyone who can hate with that much passion should also have the capability to love with that much passion. And he wants to be the one to test this theory.
Will Bridgette find it in herself to warm her heart to Warren and finally learn to love?
Maybe.
Maybe not.