2 PEACHY STARS! ★★
♥ Buddy Read with the lovely Rachel! ♥
"I believe in fate and I believe you were supposed to walk into my life, so Mason could walk into yours."
I've had this on my TBR for almost a year and when my awesome GR buddy, Rachel suggested this for our BR, it was all the motivation I needed to finally check out this author's books.
Exquisite is about Dr. Lena, a paediatrician who has her heart guarded up ever since the passing of her little sister, Carly in a car accident. For 9 years, she has been carrying the guilt of losing her and sworn never to let anyone get too close to her.
All of this changes one day when one man ended up delivering her flowers. Meet Mason, the owner and head chef of his restaurant, Exquisite. Fate is a funny thing when this sexy chef ended up helping his mum be a floral delivery man for one day and little did he know, he would encounter one uptight woman who completely infuriates him.
After seeing some rave reviews for this one and this author's books, I do find myself disappointed that I'm in the minority for not entirely loving it. For the first 20% itself, I couldn't see myself connecting to either MCs. In fact, things escalated so quickly between these two that it came off a little unrealistic for me. I can make some exceptions for instalust/love sometimes but these two totally had it for each other before Chap 1 ended, what?!
My biggest problem with this book definitely lies with the heroine, Lena. She totally got on my nerves for the first half of the book, her outburst of temper tantrums totally took me aback and it annoyed me how much she over-reacted at some scenes. I felt like her misplaced guilt wasn't a strong enough reason for her to act the way she did.
Honestly, I didn't understand why Mason is so attracted to her in the first place and thought he deserved so much more than Lena! And even after she nearly screwed over Mason's career, there was so little grovelling done on her part and it made me upset cause I was looking for that angst to deliver but it didn't at all :(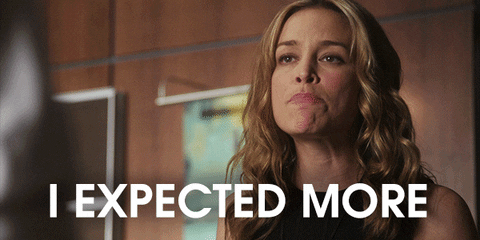 I did however enjoyed the banters between Lena and Mason and I'm glad Mason stood up to her at one point because she was starting to go overboard with her crazy outbursts. The second half of the book was definitely more bearable for me with some emotional scenes but if I viewed the book in its entirety, I thought the story plot was completely lacking and there was barely any character development.
Overall this book just didn't work for me as I would like to. I skimmed a lot after a while and even the steamy scenes can barely catch my attention anymore. I can't even begin to tell you how ridiculous this one scene (or actually, a line) sounded because if the author was trying to make it sound hot, trust me it did the total opposite.
It would probably be a good read if you're looking for a quick, sweet and emotional one with some great secondary characters plus a dash of steamy scenes (the peaches one was quite interesting LOL). But since I have a tendency to rate my books heavily based on the heroines & character development, Lena definitely did not excel in that department.
Having heard that the 3rd book in this series is the best one and hearing most of my buddies liking this author's work (especially the M/M ones), I would still give her books a shot in the future :)
Thanks so much Rachel for the amazing BR! So glad we have the same issues with this one & I enjoyed your rants! :) Hope our next one will be better! ♥