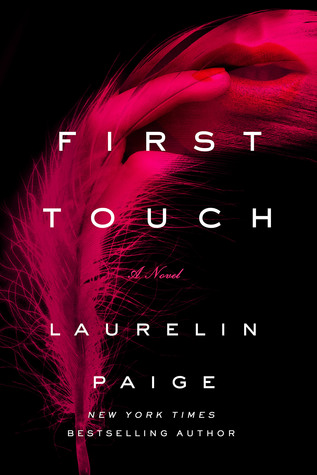 Book Title:
First Touch
Author:
Laurelin Paige
Series:
First and Last #1
Release Date:
December 29th, 2015
Genres:
Dark Erotica, Mystery/Suspense
When Emily Wayborn goes home to visit her mom while on hiatus from her hit TV show, she receives a voicemail from her former best friend, Amber. Though the two were once notorious party girls, they haven't spoken in years. Although the message might sound benign to anyone else, Amber uses a safe word that Emily recognizes, a word they always used to get out of sticky situations during their wild days. And what's more chilling than the voicemail: it turns out that Amber has gone missing.

Determined to track down her friend, Emily follows a chain of clues that lead her to the enigmatic billionaire Reeve Sallis, a hotelier known for his shady dealings and play boy reputation. Now, in order to find Amber, Emily must seduce Reeve to learn his secrets and discover the whereabouts of her friend. But as she finds herself more entangled with him, she finds she's drawn to Reeve for more than just his connection to Amber, despite her growing fear that he may be the enemy. When she's forced to choose where her loyalty lies, how will she decide between saving Amber and saving her heart?
It's been over a month plus since I've put down this book but GAH I'm honestly not over it! This book totally got me hooked line and sinker. When I was offered an early copy of this book, I just couldn't pass on it because Laurelin writes some of the hottest reads around plus with this intriguing premise, it was calling out to me. And boy, did I love it!!
Right from the start, the aura of mystery is evident. Emily devised a plan to search for her best friend, Amber whom she believed have gotten herself mixed with the wrong pool of people and is now in danger. Her most recent connection was with one absolutely dominating, sexy man by the name of Reeve Sallis. His broody yet controlling demeanour really adds on to the suspenseful tone of read because you can't anticipate what's coming next for Emily with him around. It's dangerous yet alluring as you slowly enter into the world of Reeve Sallis.
I loved that the story just keeps me guessing and had me worried for Emily as she skirts the dangerous lines of finding the truth about Amber. Reeve on the other hand was just an enigma that you couldn't quite figure out yet but you just can't stay away from. Emily and Reeve together had explosive chemistry and the intensity had me fanning myself because holy hell hotness!
Now the hardest part is waiting for the sequel of the book because 6 months is just too painful to get the answers I'm looking for. I mean, that cliffhanger there? That's pretty brutal!! It's like dangling the carrot in front of me but my hands are tied, NOOOOOO. That plot ending twist really opens up another can of worms that I can't wait to see how it plays out.
ARC kindly provided by St Martin's Griffin via Netgalley in exchange for an honest review.
NY Times & USA Today Bestselling author Laurelin Paige is a sucker for a good romance and gets giddy anytime there's kissing, much to the embarrassment of her three daughters. Her husband doesn't seem to complain, however. When she isn't reading or writing sexy stories, she's probably singing, watching Game of Thrones and the Walking Dead, or dreaming of Michael Fassbender. She is represented by Rebecca Friedman and Friedman Literary.