Book Title:
Forbidden
Author:
CD Reiss
Series:
Songs of Perdition (1 - 3)
Release Date:
December 1st, 2015
Genres:
Erotica, BDSM
Everything about Fiona is forbidden.

She's a party girl with dark desires. She's beautiful, irresponsible, irresistible.

She's my patient. I'm her therapist.

I'm past past wanting her. Past possessing her. Past bedding her or protecting her.

I'm willing to be self-destructive, negligent, brave, audacious, and stronger than I ever believed possible.

She's blunt force trauma to the heart. And she calls another man Master. -----

This book contains Kick, Use, and Break from the Perdition Series. It is the ENTIRE STORY with a complete beginning, middle and end. If you read Kick and Use, Break is easily found in the table of contents, and it's a full length novel.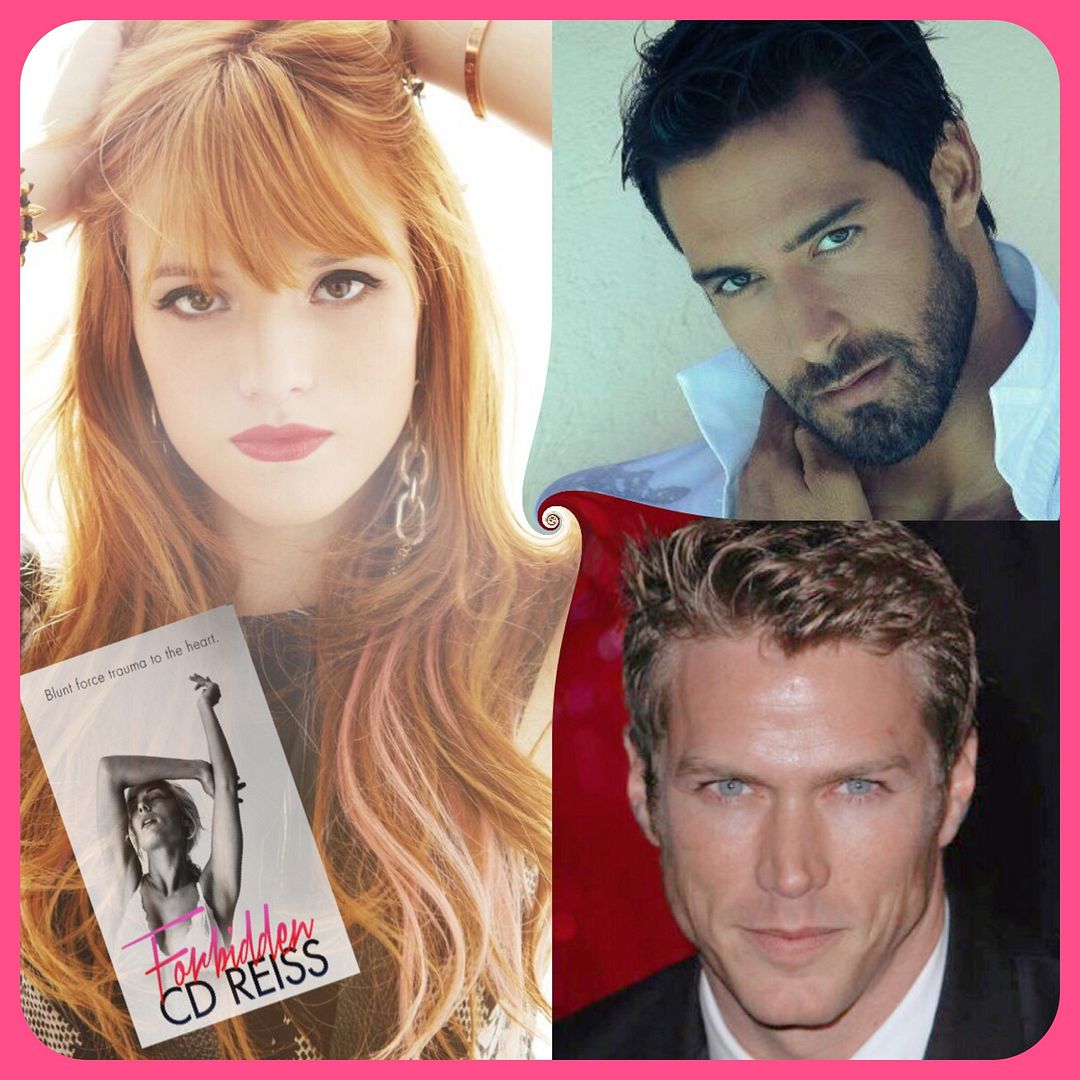 I'd started the Songs of Perdition series when it was originally slotted as a serial. Having read the first two of the three books, I was pleased Ms. Reiss chose the single standalone novel instead. This is a pretty all-consuming plot-line with a fair amount of depth and I found myself re-reading it in its entirety so I could attach myself to the story wholeheartedly again. I'm happy I did.
Forbidden (Songs of Perdition 1-3) is Fiona Drazen's story. Having been well acclimated to the massive Drazen clan from reading both Songs of Submission and Songs of Corruption I knew that Fiona was a bit of a black sheep of the family. Growing up one of eight children, from old money, Fiona never seemed to have much of a drive other than to be wealthy, party, and let the paparazzi chase her around. With the party lifestyle comes a drive for kink and a need for dominance...for someone to take control from her otherwise chaotic lifestyle. Deacon is her Master and finally gives her the security she needs while her life spirals out of control.
And then she wakes in a mental hospital. No memory. Just being told she tried to kill her Master by stabbing him. Her psychologist Elliott Chapman tries to unravel the mystery within her psyche.
Reiss constructs a story where details of that fateful night are trickle fed. Fiona is a complete train wreck of a heroine, I must say. Drug addict, sex addict...nothing matters to her. The reader wants to be disgusted by the spoiled rich kid yet you can't help but feel she's an pitiful result of the life she'd been handed to her.
Dr. Elliott Chapman- I wasn't sure of him in the first two books in the series but as we gradually are taken through their relationship I couldn't help but feel he was the perfect person to heal her broken soul. To battle her demons for her. Yet there's Deacon, the Master, that owns her and she owns him. They have a connection but is it healthy? And who determines its not if it's their own brand of kink? I spent the entire book vacillating as to who is best for this broken women...if anyone.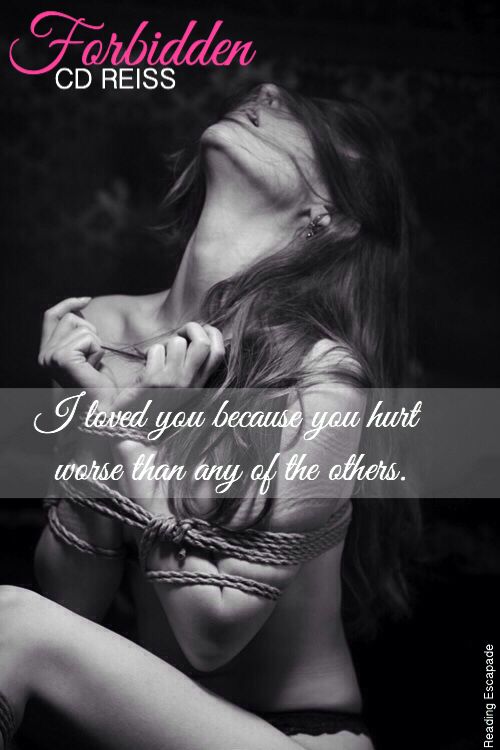 What I love about this whole Songs of... sets of series' is that it's all Drazen clan. They all revolve around each other. Some timelines cross, some don't. This series takes place prior to SoS and SoC. I can't wait for where Ms Reiss next takes us. Which Drazon's story comes next?
Forbidden was an all-around erotic, suspenseful novel with a heroine that may push a reader's boundaries a bit. I can't say that I liked Fiona much. I'm saddened for her more than anything. Yet through it all, I found myself praying she would see the light through the darkness of her ways. Yet every time a trickle of light came through for her, it seemed snuffed it out. Stand up, brush off the dirt, move on. And that's what she did. A perfect ending. A lovely epilogue. Reiss never fails me in her poetic prose and erotic depth of plot-lines. Bravo!
Advanced copy received by author in exchange for my honest review.
ABOUT THE AUTHOR
CD Reiss is a USA Today and Amazon bestseller. She still has to chop wood and carry water, which was buried in the fine print. Her lawyer is working it out with God but in the meantime, if you call and she doesn't pick up, she's at the well, hauling buckets.
Born in New York City, she moved to Hollywood, California to get her master's degree in screenwriting from USC. In case you want to know, that went nowhere, but it did embed TV story structure in her head well enough for her to take a big risk on a TV series structured erotic series called Songs of Submission. It's about a kinky billionaire hung up on his ex-wife, an ingenue singer with a wisecracking mouth; art, music and sin in the city of Los Angeles.
Critics have dubbed the books "poetic," "literary," and "hauntingly atmospheric," which is flattering enough for her to put it in a bio, but embarrassing enough for her not to tell her husband, or he might think she's some sort of braggart who's too good to give the toilets a once-over every couple of weeks or chop a cord of wood.
If you meet her in person, you should call her Christine.