Book Title:
Perfect Ruin
Author:
Nashoda Rose
Series:
Unyielding #2
Release Date:
December 14th, 2015
Genres:
Erotica Romance
Kai

There is nothing I care about.
No attachments.
No connections.
Outwardly, I'm a perfect gentleman.
Until my target sees my knife.
I fear nothing, not even death.
In my world, death is considered a privilege.
But my life comes with unbreakable cruel strings and when I met her, I should've walked away.
I didn't.
I was too selfish.
And that sealed her fate.
Because one week with me led her into the hands of ruin.


London

We all have unique layers that make up who we are.
What makes us vulnerable or strong.
What we fear and what excites us.
But peel back those layers and you're left naked and exposed.
They did that to me.
Each piece was slowly stripped away then burned.
I merely existed.
But there was one layer they overlooked.
The most important of them all—the tie to one man.
The man responsible for me being this way.
The man who found me.
And the killer who would do anything to protect me.


Perfect Ruin is the story of Kai and London.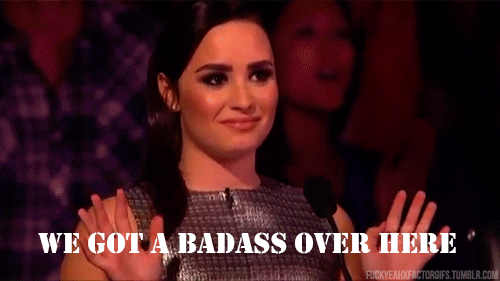 I'd snap any chance to read a "Nashoda" book but when I'd seen that Kai finally gets his story in Perfect Ruin, I was all over it. Kai, the ellusive knife-weilding assasin within Vault was always a bit of a mystery. One thing we knew though- the man had an insane draw to girl named London.
London Westbrook is the daughter of the scientist compounding a drug Vault is using to control the human mind, making people willing to be stone-cold killers. London is a young scientist herself and Kai fears her close connection to her father's illegal dealings with Vault puts her in danger. He's been trained to hunt and kill yet London draws from him a drive to protect, even if the threat to her could very much be himself. His association with her is enough to get her killed yet he can't turn his back on her. He's not capable of love and with any feelings come a loss of control. Yet with London, all bets are off. He will do anything to keep her safe.
I have to admit I remembered the connection Kai had with London but had forgotten some of the events from the earlier book, Perfect Chaos. Perfect Ruin starts with current day and luckily brings us back five or so years and rebuilds their past...their story...to re-acclimate the reader to their connection.
Kai- oh lordy be. Aside from the knife he yields, he's got one helluva smoking hot Alpha visual in my head. He's cold and dominant yet with London he's just different. He wants her. So he sets up a deal with her in exchange for a bit of protection for her father. Seven days...he gets her for seven days of unbridled sexual control and passion. Holy smoking kindle. He's hot and demanding yet nothing is taken from London...everything is freely given to this man who could melt the knickers off a nun. Whew!
But I digress...
Perfect Ruin kept me on high alert, anxiously turning the pages the entire book. It seemed every time we got a chance for resolution, Vault and all of their team of trained assassins dropped in to make those trying to save London stop and regroup. We got to revisit all the previous characters we saw in Perfect Chaos- Georgie and Deck and oh my god....poor Connor. This series most definitely must be read in order to understand the whole concept of Vault, the history of the characters and their association thereof.
There is nothing I love most that taking a cold stone killer (that wasn't meant to be bad but was trained against his will) and make him fall to his knees for a woman. Kai isn't a Casanova by a long shot, hasn't known love his whole life, but with London, it's just different. I loved the gradual progression or the "taming" of his character. He still is who he is but his aim has changed and I freaking love a character that can be "fixed" or "tamed."
Perfect Ruin is fairly deep in plot yet incorporates everything I love within a darker erotic romance. We get the grit and the suspense yet also there's a love story buried within the darkness...and a chance of a happily ever after for characters that are truly victims of the filth in their world. I love everything this author writes and it's no surprise I have five starred everything she's written. She's mastered the perfect balance of it all for me and I can't wait to devour her next novel within the Unyielding Series---Connor's story, Perfect Rage.
Advanced copy received by author in exchange for my honest review.
Nashoda Rose is a New York Times and USA Today bestselling author who lives in Toronto with her assortment of pets. She writes contemporary romance with a splash of darkness, or maybe it's a tidal wave.
When she isn't writing, she can be found sitting in a field reading with her dogs at her side while her horses graze nearby. She loves interacting with her readers and chatting about her addiction—books.