Author:
Sawyer Bennett
Series:
Sugar Bowl #1
Release Date: May 24th, 2016
Genres:
Erotica Romance
Sela Halstead lost her innocence in a way that no sixteen-year-old should ever have to endure. She's spent years trying to forget that night even while wondering about the identities of the monsters who brutalized her—until a telltale tattoo flashes across Sela's TV screen. The incriminating ink belongs to Jonathon Townsend, the millionaire founder of The Sugar Bowl, a website that matches rich older men with impressionable young women. Obsessed with revenge, Sela infiltrates Townsend's world, only to come face-to-face with a tantalizing complication: Beckett North, his charismatic business partner.




The tech mastermind behind The Sugar Bowl, Beck always gets what he wants, in business and in bed. And yet, for a man who's done every dirty thing imaginable, there's something about the naïve, fresh-faced Sela that sparks his hottest fantasies. Because with her, it's not just about sex. Beck opens up to her in ways he never has with other girls. So why does he get the feeling that she's hiding something? In a world of pleasure and power, the shocking truth could turn them against each other—or bind them forever.




Note: Sugar Daddy ends on a cliffhanger. Sela and Beck's story continues in Sugar Rush and Sugar Free!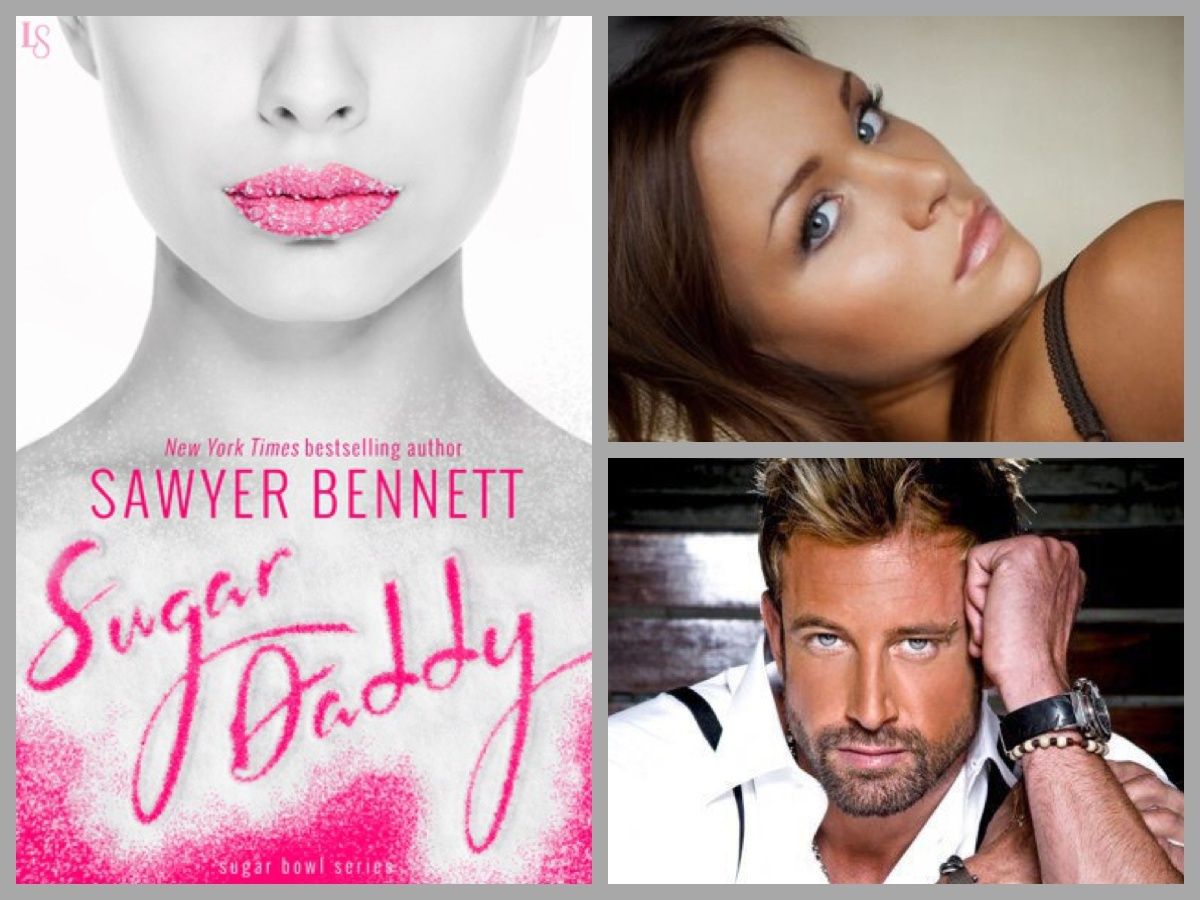 Wow! I've only read one book by Sawyer Bennett and it was years ago. After reading Sugar Daddy, I'm going to change that PRONTO. I had no idea she wrote such freaking hot romance. Couple that with this having kind of a dirty talker and dual point of views, I simply devoured this book!
Sugar Daddy is the first in a trilogy so this book cannot be read as a standalone. And yes, it has a motha of a cliffy. I detest cliffies but in no way do I regret picking this up. Sugar Daddy is based on the love story between the tech mastermind and co-owner of The Sugar Bowl, an online dating site linking wealthy, older sugar daddies with impressionable, financially-needy young women. Sela Halstead joins the service with vengeance first on her mind but once she sets eyes on Beckett North, she's torn between her attraction for him and her need for vengeance against his business partner, Jonathon Townsend.
Beck is the quiet partner in the company. He doesn't date and chooses instead to have one night hook-ups. But when that one night hook-up between he and Sela finds him, for once in his life, wanting more, he offers her a contract to be her Sugar Daddy. True, he's only 28 but it's a win-win as she needs the money to pay for college and he needs more time with this goddess in the sack. But it's more than that for Beck. And he needs to research why she's so different for him...
Sugar Daddy was sexy and suspenseful. Sela is hell bent on making JT pay for what he did to her at the age of 16 but her feelings for Beck are starting to blur those lines. I can honestly say every time she started to search for clues on JT, thus lying to Beck, I got a little mad at her but I reeled myself in... Sela deserves to seek revenge in whatever way she can but I'm sorry to see the letter of the law couldn't help her 10 years ago.
Sugar Daddy will keep you on the edge of your seat, keep you all hot and bothered by this near-perfect, albeit too trusting to his partner, hero. July can't come soon enough for the second installment, Sugar Rush.
Advanced copy received by author in exchange for my honest review.