Book Title:
Think Again
Author:
Isabel Lucero
Series:
Standalone
Release Date:
June 25th, 2016
Genres:
Contemporary Romance
He thinks I don't know.
He thinks he's getting away with it.
He thinks karma won't come back to get him.
He needs to think again.

Men think women are vindictive, and maybe they're right. But when we get to the point of being cold, calculating, and vindictive, it's because they pushed us there.
Not only is my husband unaware that he's pushing me too far, he also doesn't realize that I just met a man who's ready to catch me.

I think he's just my new co-worker.
I think it's just innocent flirting.
I think I'll be able to keep my morals.
I need to think again.
Aria Stewart, a beautiful, successful nurse appears to have it all. A great job, beautiful home, handsome and successful husband. Wait, I forget to mention this handsome successful husband is also a cheating bastard. She should've known once a cheater, always a cheater, but years later, she's stuck in a marriage with a man who secretly surfs cheating sites, hooks up with women in hotels while she sit home alone... and angry.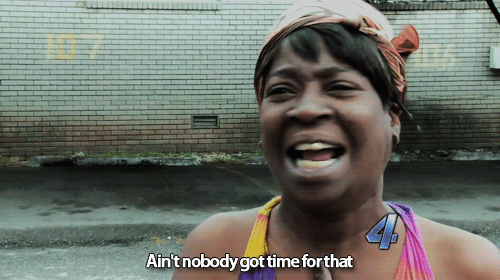 And then Dr Chris Callahan comes into her life. The newest physician hired in her office, Aria and Chris have an instant connection. But she's wearing a wedding ring which makes her off limits. When easy friendship spreads to lending an ear, Chris is soon to find out the woman he's so attracted to is living a hell with a man that doesn't deserve her. And he intends to prove she deserves better...deserves him. If she'll take him.
Think Again obviously has cheating so if that's a hard limit, this probably won't be a hit. Unfortunately this book strikes very close to me and the entire book felt like deja vous. No, I don't have a cheating husband but a dear friend has an Aaron and their stories are virtually identical. I couldn't help but attach to Aria's story because it felt so real to me. I didn't care if it's cheating- finding solace in the arms of someone who finally makes her feel valued and beautiful. She was a heroine who, on one hand you wanted to give a gigantic hug, and the next minute slap upside the head to leave the farce of a marriage she's staying in.
Isabel Lucero has always delivered plots with a nice balance of steam and story. Her characters are relatable and life conflicts are, especially in this case, realistic. I look forward to more from her!
Advanced review copy received by author in exchange for an honest review.
Isabel Lucero is the author of the romantic suspense novel The Secrets That We Keep and the bestselling erotic romance books Living in Sin, Unforgivable Sin, and Sins & Mistrust; books one, two, and three in The Escort Series. She also penned the crime drama, WAR.
She was born in a small town in New Mexico and was lucky enough to escape and travel the world thanks to her husband's career in the Air Force. She's been married for eleven years to the love of her life and Jr. High School sweetheart. Together they have two of the best and most beautiful kids in the world.
Isabel's love for reading is anything but new, she's been reading since before she was a teenager.
She's a multi-genre author, tackling genres such as romantic suspense, erotic romance, crime drama, and contemporary romance.
She currently lives overseas and is constantly coming up with new book ideas, so keep an eye open for new stories coming your way. Isabel loves connecting with her readers and fans of books in general. You can find her on her personal website, Facebook, Twitter, and Instagram.