PRE-ORDER ON AMAZON: HERE
Expected Release Date: 3rd March, 2015
As Lauren Layne's salacious Sex, Love & Stiletto series returns, a jaded columnist discovers a steamy way to get over an old flame: falling for him all over again.
As Stiletto magazine's authority on all things breakup-and-heartache, Emma Sinclair writes from personal experience. Five years ago, Emma was Charlotte, North Carolina's darling debutante and a blushing bride-to-be. Now she's the ice queen of the Manhattan dating scene. Emma left her sultry Southern drawl behind, but not even her closest friends know that with it she left her heart. Now Emma's latest article forces her to face her demons—namely, the devilishly sexy guy who ditched her at the altar.
After giving up everything for a pro-soccer career, Alex Cassidy watches his dreams crumble as a knee injury sidelines him for good. Now he's hanging up his cleats and giving journalism a shot. It's just a coincidence that he happens to pick a job in the same field, and the same city, as his former fiancée . . . right? But when Emma moves in next door, it's no accident. It's research. And Alex can't help wondering what might have been. Unlike the innocent girl he remembers, this Emma is chic, sophisticated, and assertive—and she wants absolutely nothing to do with him. The trouble is, Alex has never wanted her more.
4.5 Second-Chance Stars! ★★★★☆
The Trouble with Love (Sex, Love & Stiletto #4) was a great feel-good break from some of the more heavy reads of late. I haven't read the first three books in the series (which I hope to amend ASAP), but this can be read as a standalone.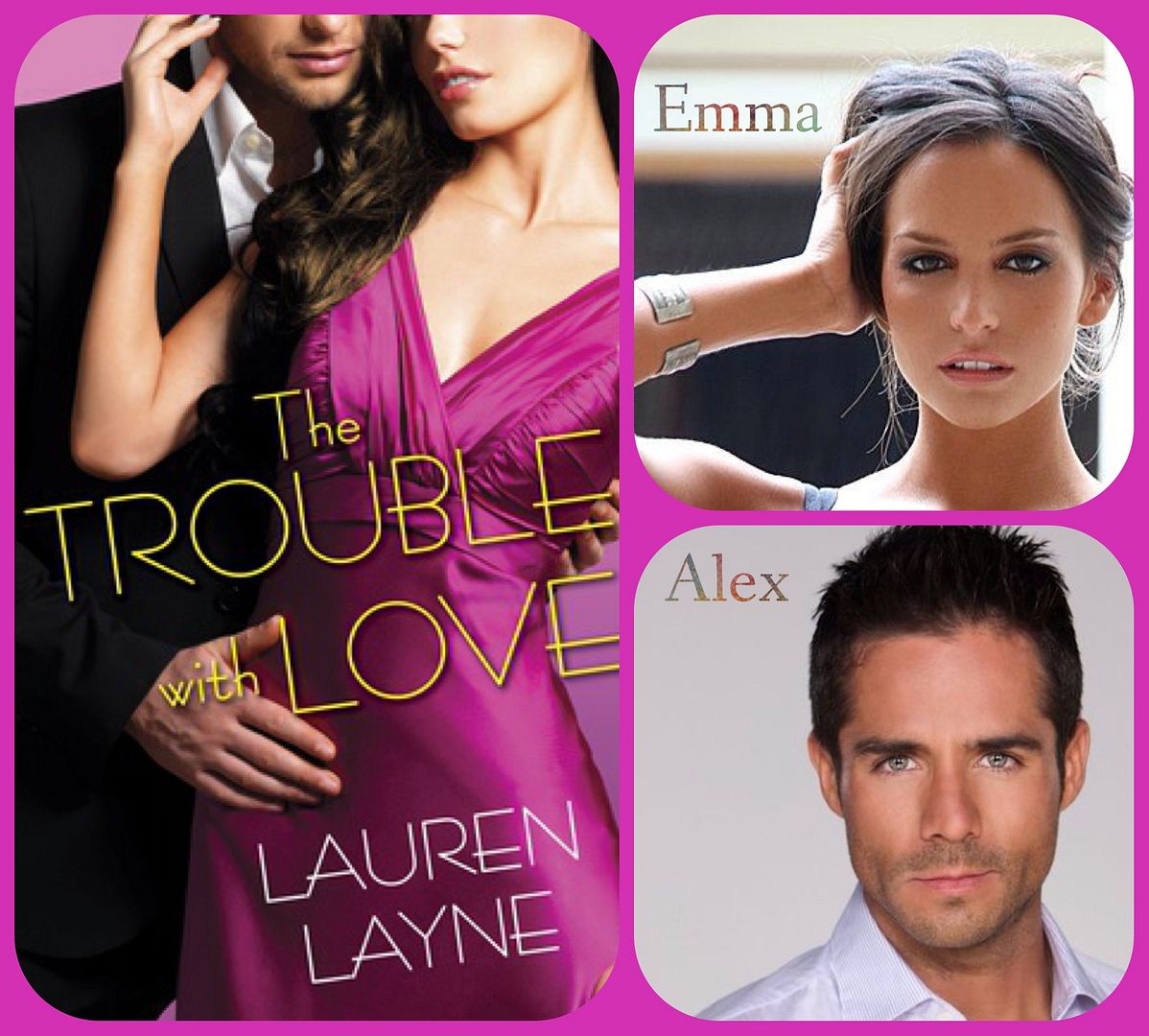 Emma is a writer for a women's magazine Stiletto. She and her co-workers (and friends) write about everything women- makeup, sex, relationships...men. The male version of such magazine is Oxford, and her ex-fiancée so happens to be the editor in chief of that publication. Being left standing at the altar some seven years ago, Emma and Alex "Cassidy" have chosen to simply ignore each other...blissful ignorance. As if they've written each other quite literally from each other's lives with zero closure to the happenings of that fateful day.
When Emma's editor hires "Cassidy" to fill in for her while she takes a sabbatical, their ability to ignore each other is suddenly impossible. He's now her boss. He also happens to be friends with her core group of besties and their spouses. How are they going to survive this 3 month stint of forced time together?
First of all, I LOVED the banter between all the characters. The women had a true Sex in the City feel to them. All professional women living in New York City, each with their little quirks. It was hilarious (cannot wait to read Riley and Sam's book). Obviously this is book four and the three other books' couples are together but I wasn't lost to their stories.
Emma and Cassidy have serious baggage and communication seems to be their biggest shortfall. But I love a second chance romance trope! This one wasn't easy. Emma had built such walls of defense, it was nearly impossible to even breech the subject of their breakup to anyone. It was their best kept secret. Secrets that each the two of them didn't realize they'd be holding onto for seven long years.
Can working together in close quarters, Emma writing an article on the "12 Days of Exes," keep her heart safely tucked away? Or will those walls crumble when the events from seven years ago come into light?
I'd highly recommend this series to readers who like a nice balance of humor, friendship, light angst, and some light steam. You can't help but fall in love with each and every member of the Stiletto and Oxford teams. I see that the men of Oxford are getting a series? Oh please be the writer of all things sex, Lincoln???
And I totally agree, Grace.........
-Advanced copy received by Random House- Loveswept via NetGalley in exchange for an honest review.