Book Title:
It Ends With Us
Author:
Colleen Hoover
Series:
Standalone
Release Date:
August 21st, 2016
Genres:
Contemporary Romance
Sometimes it is the one who loves you who hurts you the most.




Lily hasn't always had it easy, but that's never stopped her from working hard for the life she wants. She's come a long way from the small town in Maine where she grew up—she graduated from college, moved to Boston, and started her own business. So when she feels a spark with a gorgeous neurosurgeon named Ryle Kincaid, everything in Lily's life suddenly seems almost too good to be true.




Ryle is assertive, stubborn, maybe even a little arrogant. He's also sensitive, brilliant, and has a total soft spot for Lily. And the way he looks in scrubs certainly doesn't hurt. Lily can't get him out of her head. But Ryle's complete aversion to relationships is disturbing. Even as Lily finds herself becoming the exception to his "no dating" rule, she can't help but wonder what made him that way in the first place.




As questions about her new relationship overwhelm her, so do thoughts of Atlas Corrigan—her first love and a link to the past she left behind. He was her kindred spirit, her protector. When Atlas suddenly reappears, everything Lily has built with Ryle is threatened.




With this bold and deeply personal novel, Colleen Hoover delivers a heart-wrenching story that breaks exciting new ground for her as a writer. Combining a captivating romance with a cast of all-too-human characters, It Ends With Us is an unforgettable tale of love that comes at the ultimate price.
Wow! Well, now I see why I've read a fair amount of vague yet completely fan-girlish reviews for this book! It was astoundingly good and I didn't want it to end. I repeat- I did not want this book to end.
From virtually the very start, I knew I was reading something special; a book that digs deep into our psyche and grabs hold of our hearts without letting go. So many life lessons were conveyed in these pages, I can't begin to list them all. From young love amidst personal and social strife, a deep connection was formed between Atlas and Lily. The homeless teen living in the dilapidated house across the street. The young Lily living in a home filled with demons and secrets. Both lonely in their own ways, reaching out for comfort, support, friendship...love.
All humans make mistakes. What determines a person's character aren't the mistakes we make. It's how we take those mistakes and turn them into lessons rather than excuses.
Several years later we meet Ryle Kincaid. The dashing, successful neurosurgeon Lily also connects with on a dark rooftop patio. A blip in time. A connection. A story. A love.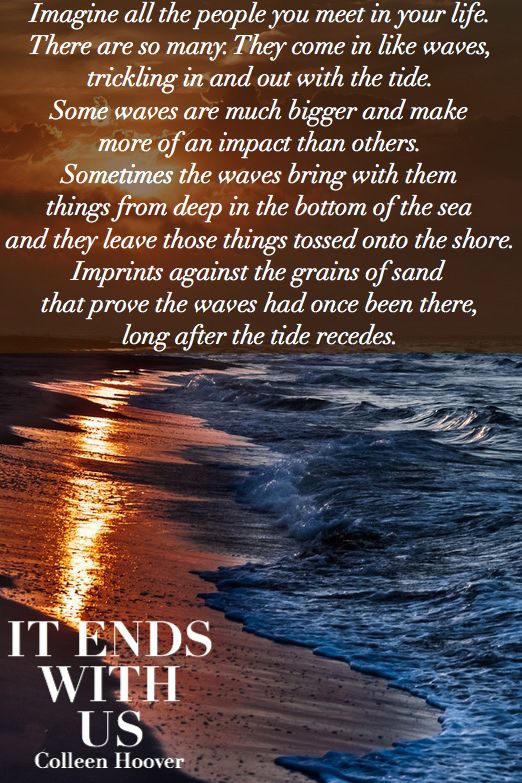 Reading hundreds of books a year, most stories seem to all melt together. Their plots fairly common, results fairly predictable. In It Ends With Us, Colleen Hoover kept me riveted, feverishly turning the pages through all hours of the day and night. How do you want this story to end? I truly felt every ounce of the angst that was present within each and every character and my heart was holding onto hopes that no matter how it ended, it would end happily and how it should end...
"Lily. Life is a funny thing. We only get so many years to live it, so we have to do everything we can to make sure those years are as full as they can be. We shouldn't waste time on things that might happen someday, or maybe even never."
Secondary characters Allysa and Marshall were such a great addition, adding a strong sense of friendship, family, and even comic relief. They make onesies for adults?
This book is sure to be on my top ten list for 2016. Maybe Best of...ever. CoHo put her heart into this story and it pours out in the pages. And I thank her for sharing their story with me.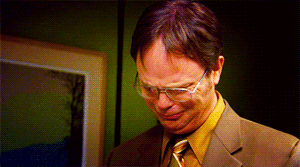 Advanced copy received by Atria Publishing via Netgalley in exchange for my honest review.
I write because I need to.
I review because I want to.
I pay taxes because I have to.
If you want to follow me, my username is @colleenhoover pretty much everywhere except my email, which is colleenhooverbooks@gmail.com
Founder of
www.thebookwormbox.com