Book Title:
Lost in Between
Author:
KL Kreig
Series:
Finding Me #1
Release Date:
February 20th, 2017
Genres:
Contemporary Romance
We all have one.




A price.




That magic number that will get us to agree to do anything, be anything.




Don't sit on your gold-plated high horse and say you don't because you do. Everyone does. Each of us has something we covet enough that we'd sell ourselves to have it.




What's my tipping point, you ask? Apparently a cool quarter mil will do the trick.




What does one do for 250 large, you wonder? Anything the infamous, gorgeous playboy of Seattle wants. For the next four months I'll be Shaw Mercer's arm candy, his beck and call girl, his faux girlfriend. I'll be his to command, mold, push and pull in any direction he sees fit.




I'll fight falling into bed with him. I'll fight falling in love with him even harder. I'll fail at both. And when my past and present collide in the most unexpected of ways, I'll learn that while one man's love for me has never died, the only man's love I really want will never be mine.




*If dirty-talking, dominant alphas are not your thing, move along. Mature, 18+ only. Book 1 in a 2-part duet.
Well hot dayum, is it May 2017 yet? Because I cannot wait for the next installment in this duet. Lost in Between had me hooked from literally the first chapter. Let me say first and foremost that Shaw Mercer is mine, ladies and gents. Holy smokes that man has everything I look for in a book boyfriend. He's tall, dark, muscled, just enough scruff, and rocks a suit the likes of Christian Grey. In fact, this book had a very Fifty feel to it for me. And again, Shaw is mine!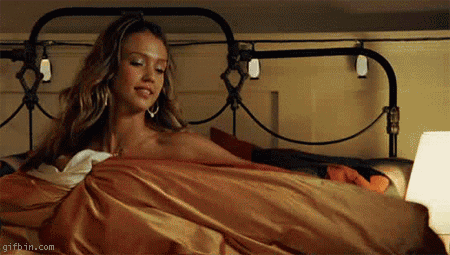 Willow Blackwell (aka Summer) is an aspiring audio book narrator by day, escort by night. Struggling to fund the care of a mother with Alzheimer's Disease, Willow wishes escorting wasn't on her resume but a girl's gotta do what a girl's gotta do. Her foremost focus is financially funding the caring for her mother.
I lost myself by being what everyone else needed me to be, and how can you let someone in if you don't know who the hell you are yourself?
One thing she doesn't do, however, is sleep with her Johns. That's a hard limit that's never been difficult to withstand...until Shaw.
Omnipotent. That's the one singular word I have to describe this man.
Shaw needs a girlfriend STAT. Known for his playboy ways, his father is running for Seattle mayor and is doing everything to "clean up" the family reputation. Shaw doesn't do relationships so when his friend comes up with an idea...a paid girlfriend...it seems too perfect. But when he eyes the potential girlfriend he can't pass up the chance. She wants to keep it chaste. We'll see about that!
Hot. Hot. Hot. This book is such a slow angsty build, it was smoking with anticipation. Willow, especially considering the cards she's been dealt in life, is one tough broad with Shaw. She's feisty and this guy is not used to having to work for anything from women. They come flocking but such is his luck, the one woman he contracted with as his "girlfriend" for four months throws the chastity card his way. But no woman is immune to Shaw Mercer. Even Willow.
This was a book where I dreaded the ending. I knew it was a duet and I wouldn't get my "wrapped up in a bow" ending I so crave. Not being able to put my kindle down, coupled with my dread of the ending made this reading experience all kinds of conflicted. It's sexy. It's suspenseful. It's romantic. And May seriously can't come soon enough....
No matter how much we deny it or try to push it away, love is inevitable. We fall in eyes wide open, the pain of loss well worth the beauty of everlasting memories, no matter how fleeting they are.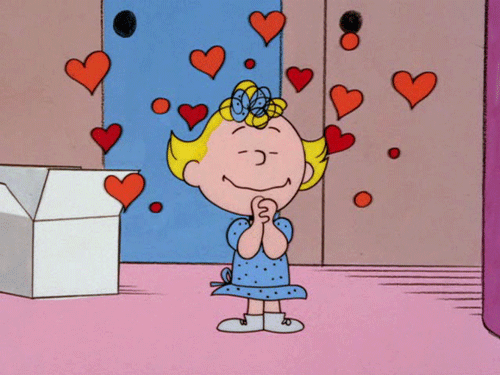 Advanced review copy received by the author in exchange for my honest review.
I'm just a regular ol' Midwest girl who likes Game of Thrones and am obsessed with Modern Family and The Goldbergs. I run, I eat, I run, I eat. It's a vicous cycle. I love carbs, but there's love-hate relationship with my ass and thighs. Mostly hate. I like a good cocktail (oh hell…who am I kidding? I love any cocktail). I'm a huge creature of habit, but I'll tell you I'm flexible. I read every single day and if I don't get a chance…watch the hell out, I'm a raving bitch. My iPad and me: BFFs. I'm direct and I make no apologies for it. I swear too much. I love alternative music and in my next life I want to be a bad-ass female rocker. I hate, hate, hate spiders, telemarketers, liver, acne, winter and loose hairs that fall down my shirt (don't ask, it's a thing).
Follow me on tsu also:
https://www.tsu.co/klkreig