Book Title:
By Appointment Only
Author:
Lisa Eugene
Series:
Standalone
Release Date:
February 16th, 2017
Genres:
Erotica Romance
He's a gorgeous, eccentric, older man, a millionaire who owns the special needs school my daughter attends. He also happens to be running for mayor of New York City.




Why do I keep my appointments?




This one hour every Tuesday is strangely a welcomed reprieve from a life that has always been too full of hardship. I am usually quite willful. I'm tough and belligerently stubborn, but sometimes I don't want to be.




I revel in the passion, the desperate need that sets a flame in Chase's deep blue eyes, and the fervent worship of my body that spills from his lips.




The awe he finds in every tiny detail of my pleasure is infinitely thrilling.




I completely surrender to him, a surrender that requires a great deal of trust. I've never fully trusted anyone in my life. And I don't know why, but I trust Chase Rutherford.




But what is he hiding?




As my heart softens and his gazes grow tender, will I finally learn his secret. Will it be unbearable? Will it shatter my heart? Will it be so devastating that it finally breaks this unbreakable woman?
By Appointment Only was quite a bit different from other books I've read by Lisa Eugene. I've always been drawn to her tendency to write books with some sort of medical or psychological background. Some suspense, others angsty emotional. This book, although it has a psychological diagnosis of autism in the heroine's child, was more smutty than the other tropes I've read by her. So fans of steam over all else will gravitate more towards this book I suspect.
Our heroine, Danielle Carmichael, is a single mom barely making ends meet caring for her special needs daughter. Emmy was accepted into a prestigious private school for special needs children all expenses paid so when she gets a phone call demanding she pick up her "disruptive child" pronto, she's without help. Lose her job by walking off the job to get her or ignore the pleas of the school. Her daughter comes first, so job be damned, she goes to the school to assess the problem. Only to find out the driving factor of Emmy being asked to leave in her fits is due to the prestigious owner doing a school visit and they're all about order and image for him... Chase Rutherford (aka Rutherfucker).
To say Dani and Chase get off on not-so-good terms is an understatement. Dani is one heck of a feisty, foul-mouthed, disrespectful mother. Rallying to protect her daughter from needless discrimination, Chase is caught in her protective motherly crossfire. Not used to being treated in such a way, it didn't go over so well. A passionate philanthropist, he didn't take to her insults about public image and superiority.
By Appointment Only is a book where the MCs start out on the hateful side but eh, they always say there's a fine line between love and hate. Both emotionally charged people, their hatred expounds to an insane chemistry quite quickly. Commence the smutty side of this book....including lotsa desk/office liaisons...or appointments.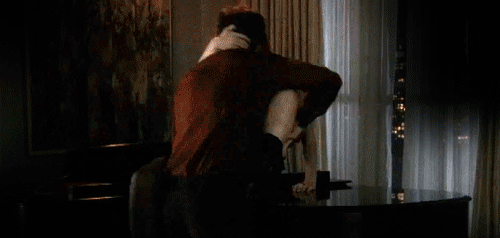 Though I enjoyed the story we had here, I wish we had more of the Lisa Eugene-style stories and less sexy time between the characters. A large age difference (almost 20 years) plus Chase's high political and social status (running for Mayor of NYC), I found his risky connection to Danielle rather far-fetched. She was quite harsh and unfiltered, coming from a rougher side of town, yet he divulges very potentially-detrimental professional secrets to her very early-on in their relationship. I had a hard time buying that...as well as their emotional/physical connection. I still enjoyed the book, it's just not one of my favorites from this author.
Advanced review copy received by the author in exchange for my honest review.
Lisa Eugene began writing as a way to mentally escape from the hectic medical world where she has been a practicing nurse for over twenty years. She loves to incorporate her medical background into her steamy, romantic reads. Her books are fast paced, emotional roller-coasters---and her fans always enjoy the ride.
When she's not plotting her next dangerous, fast-paced, sexy adventure, you can find her juggling a full time job, playing soccer mom, or curled up reading a good romance. Lisa loves hearing from fans; be sure to connect with her on Twitter at @lisaeugene43, or at lisaeugene43@gmail.com.