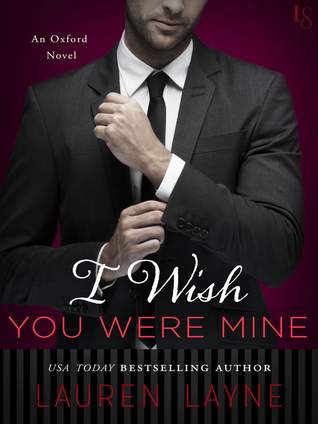 Book Title:
I Wish You Were Mine
Author:
Lauren Layne
Series:
Oxford Series #2 - Standalone
Release Date:
February 2nd, 2016
Genres:
Contemporary Romance, Sports
Perfect for fans of Alice Clayton and Emma Chase, Lauren Layne's Oxford series heats up in this story of forbidden desire as a brooding jock hoping for a comeback falls for a woman who's strictly off-limits.




A year ago, Jackson Burke was married to the love of his life and playing quarterback for the Texas Redhawks. Now he's retired, courtesy of the car accident that ruined his career—and single, after a nasty scandal torpedoed his marriage. Just as he's starting to get used to his new life as a health and fitness columnist for Oxford magazine, his unpredictable ex shows up on his doorstep in Manhattan. Jackson should be thrilled. But he can't stop thinking about the one person who's always been there for him, the one girl he could never have: her younger sister.




Mollie Carrington can't say no to Madison. After all, her older sister practically raised her. So when Madison begs for help in winning her ex-husband back, Mollie's just glad she got over her own crush on Jackson ages ago—or so she thought. Because as Mollie reconnects with Jackson, she quickly forgets all her reasons to stay loyal to her sister. Tempted by Jackson's mellow drawl and cowboy good looks, Mollie is sick and tired of coming in second place. But she can't win if she doesn't play the game.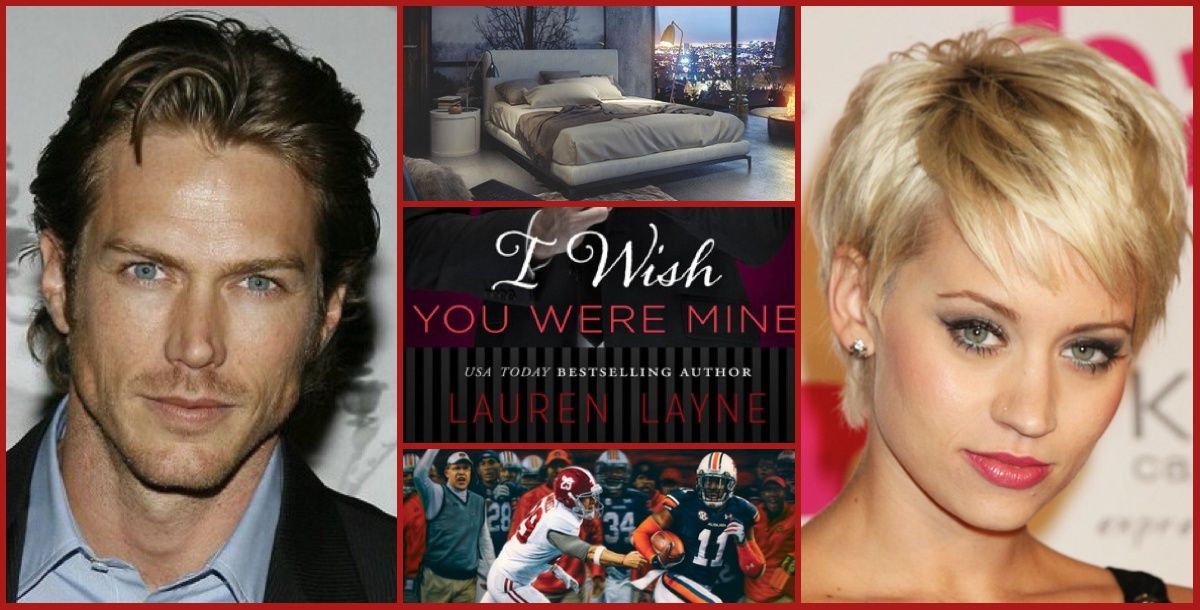 Lauren Layne hooked me with her Sex, Love & Stilletto series so when I'd heard she was going to write a spin-off series with the men of Oxford Magazine I was all over it. Both these series are filled with a sexy cast of characters that have humorous interactions as well as that comfortable camaraderie you find in long time friendships.
Jackson Burke's life is turned upside down when a car accident renders him retired from professional football. To add to his grief, his cheating wife decides to serve him with divorce papers while he's laid up in the hospital. So divorced man and washed-up quarterback, he packed up And found a new start as a fitness editor for Oxford Magazine in New York City. It's far from his dream job but he'll take it for the time-being. He hates the job, hates the suit he has to wear daily, hates New York City. All he knew was Jackson Burke, football player, and nothing else...
Mollie Carrington has been trying to get ahold of her ex-brother-in-law forever. Ever since she served Jackson his divorce papers for her sister Madison, he has avoided her. But now that he lives in the city- her city- she's finally gotten him to agree to dinner. She's loved Jackson since he was the groom in her sister's wedding. Never acting on it, except in a tight friendship even her sister couldn't measure up to with him. She lost her best friend with that divorce and she wants him back...
Ms. Layne grabs us right from the start in this book with Mollie's revelation that she's in love with the groom. Fast forward those eight years, a lot has changed. But what seemed apparent is their connection never faltered until the divorce. To say that Mollie's sister Madison was a witch is an understatement. This is truly a story of a guy marrying the wrong sister. Back then he didn't know it but when she walks into the restaurant to meet him finally, he's struck for the first time that she isn't the young little sister anymore. Mollie has grown up and he notices!
Okay, maybe not quite that fast...
I felt both the MCs struggle with their attraction and although it's a bit unethical to be lusting after your ex's sister, I felt his inner battle and found myself mentally pushing him to step it up...to freaking kiss her! When he offers his spare bedroom while she's transitioning between apartments, I knew they couldn't hold off their mutual attraction much longer. I pretty much had one thing on my mind for these two...should they choose to go balls-to-the-wall act on their increasing attraction.
Anywho, the rest is up to you to read and find out. A great new installment in the Oxford series. We also get to see all the past characters from the Stiletto series as well as our resident Oxford pieces of man-meat fellas. Lincoln is still the resident man-whore and I'm biting-at-the-bit to get his story. We get glimpses here that maybe he is a lot more vulnerable than we think.
I look forward the next new book as well as catch up with the past characters. Lauren Layne has found her niche in this Sex in the City-like trope and she hasn't failed me yet.
Advanced copy received by author in exchange for my honest review.
ABOUT THE AUTHOR
Lauren Layne is the USA Today Bestselling author of contemporary romance.
Prior to becoming an author, Lauren worked in e-commerce and web-marketing. In 2011, she and her husband moved from Seattle to New York City, where Lauren decided to pursue a full-time writing career. It took six months to get her first book deal (despite ardent assurances to her husband that it would only take three). Since then, Lauren's gone on to publish ten books, including the bestselling Stiletto series, with several more on the way in 2015.
Lauren currently lives in Chicago with her husband and spoiled Pomeranian. When not writing, you'll find her at happy hour, running at a doggedly slow pace, or trying to straighten her naturally curly hair.