Series:
Spiral of Bliss #4
Release Date: February 9
th, 2016
Genres:
Contemporary Erotica Romance
Liv and Dean West have always fallen together, but this time they might fall apart...

Liv and Dean have everything…almost. With a rambunctious toddler, crazy work schedules, and too many responsibilities, they've lost sight of their passionate, intimate marriage. And Professor West is none too happy about that.

Determined to lure his wife into hot new adventures, Dean struggles with his need to have Liv all to himself and the reality of sharing her with the world.

Then he gets an opportunity that could change their lives…and Liv is faced with the prospect of her white knight going places where she can't follow.

Book Four in New York Times Bestselling Author Nina Lane's Spiral of Bliss series.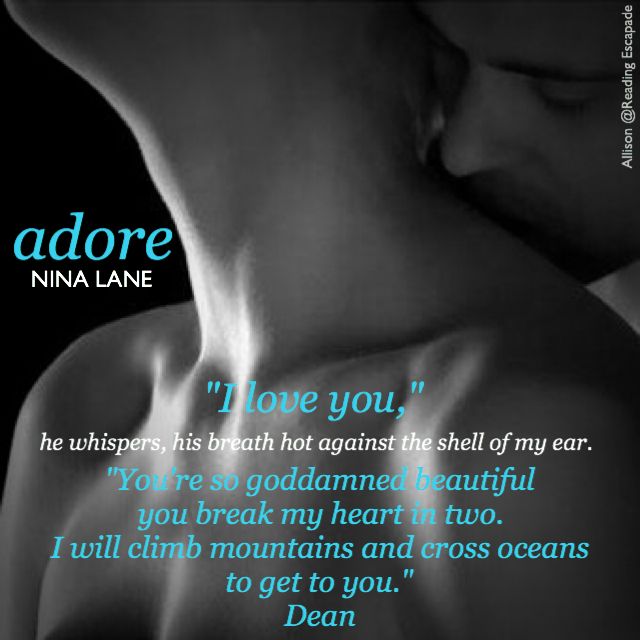 Gosh! I don't even know where to begin. I started this series years back when I was still new on GR, and not as active. I hardly had any friends – I didn't know what book recommendations or reviews were. So one day, while coming back from work, I opened my Nook and randomly decided to read this book.
I had no idea of the plot or anything – I just liked the cover. And next thing you know, the train reached my stop and I had read some fifty pages by then. The first thing I did when I got home was to buy the next two books in the series – I knew I would totally ADORE this series.
Since then I have read this series multiple times. When in book slump – I go to Nina Lane's beautifully created world where Liv and Dean live. It's a small fairytale town called Mirror lake. Dean is a Medieval History professor, a pioneer in his field, and a knight in shining armor in his down time. Liv is his wife, sometimes shy, sometimes feisty but always stubborn and damsel in distress in her down time. Together they go through life, leaning on each other, giving each other strengths and above all, loving each other.
I can't tell you how much I enjoyed this installment. Usually, I am not a fan of any series stretching out. But for this couple and Nina's fantastic writing, I am ready to read ten more books (THIS IS A SUBTLE/NON-SUBTLE HINT FOR NINA TO WRITE MORE OF LIV AND DEAN!).
In this part, we see Liv taking on more than she can handle and ignoring her husband in the process. And we see Dean being tired of ignored and deciding to bring on his dominating side. Oh gosh!
The thing I loved the most in this part was the way they re-discovered their love for each other. It's hard being married – myriad of stress, life getting in the way and whatnot. It's easy to forget the magic of the beginning. In this part, we saw how they forgot, how they struggled, and how they remembered and recreated their love.
It was sweet and sexy and I couldn't stop smiling.
Okay I am going to stop now.
Wait, one more…
All you need to know is – Nina creates a modern day fairytale with this series. We have a knight with a dominating side and we have a stubborn damsel and to top it off we have a cute little prince called Nicholas who sometimes gets in the way of knight and damsel's sexy times.
If you have read this series – this installment is not to be missed.
And if you haven't…
ARC provided by the author in exchange for an honest review.
ABOUT THE AUTHOR
New York Times & USA Today bestselling author Nina Lane writes hot, sexy romances and spicy erotica. Originally from California, she holds a PhD in Art History and an MA in Library and Information Studies, which means she loves both research and organization. She also enjoys traveling and thinks St. Petersburg, Russia is a city everyone should visit at least once. Although Nina would go back to college for another degree because she's that much of a bookworm and a perpetual student, she now lives the happy life of a full-time writer.
Connect with Nina Lane