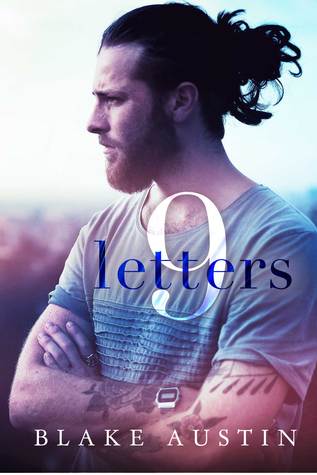 Book Title:
9 Letters
Author:
Blake Austin
Series:
Standalone
Release Date:
February 24th, 2016
Genres:
Contemporary Romance
Luke Cawley is a broken man. After his wife's tragic death, he lost everything that mattered in the world. Now, his life is filled with hard days, harder nights, and a steady stream of alcohol and the wrong kind of women. Nothing helps.

Until the letters arrive on Luke's doorstep.

Nine envelopes. Nine messages. Nine chances to find his way back.

Rae Goode is looking for the real thing. After fighting her way out of a string of bad relationships, she's ready for something different--something true. She meets Luke while piecing her life together, and right away she can tell that he's different. Drawn together by fate and the desire to heal, Rae and Luke discover new ways to mend their broken hearts--one letter at a time.

Discover Blake Austin's debut novel of loss, redemption, and ever-enduring love.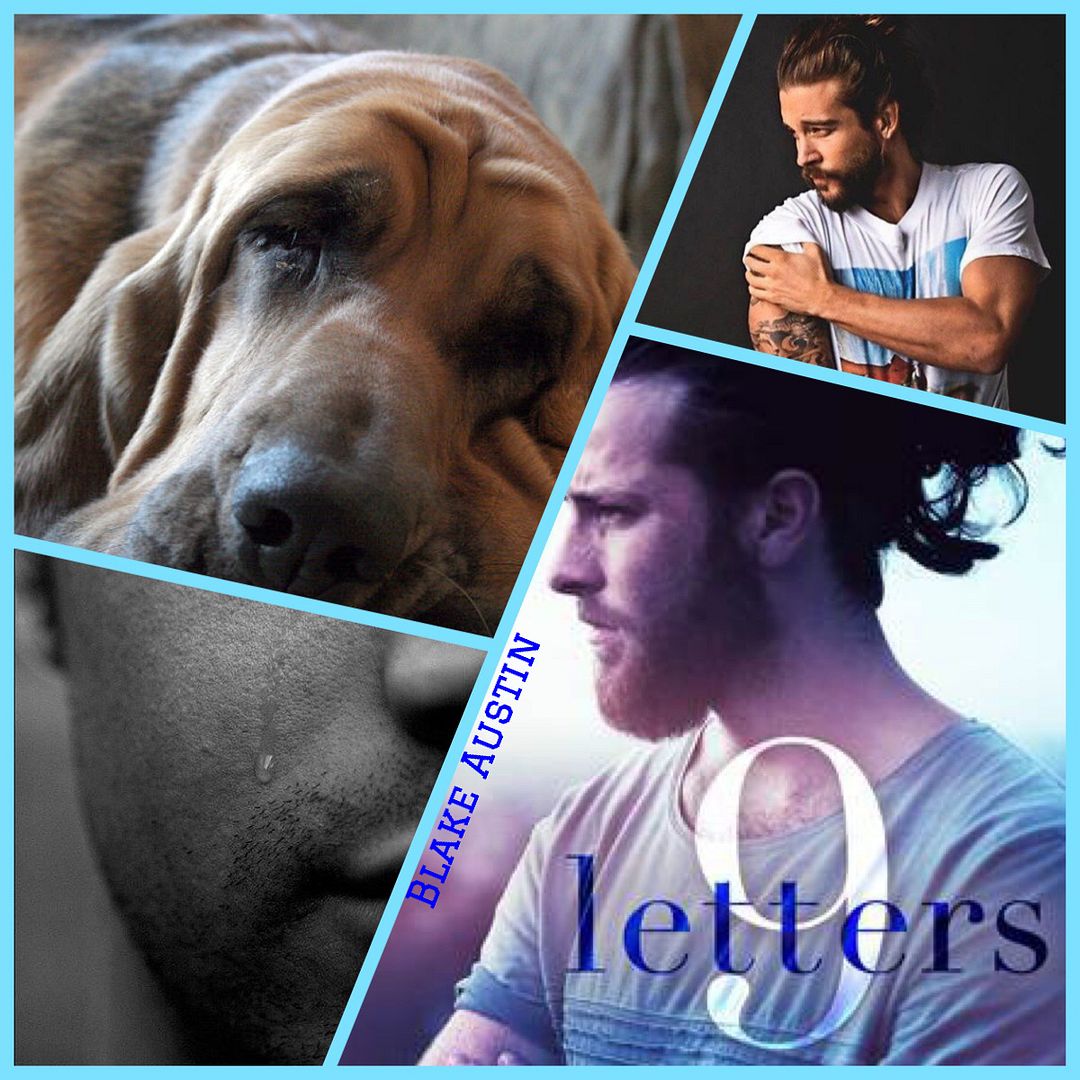 Nine Letters is a story of a young man who is overcoming the devastating loss of his wife to cancer. It's been a year and Luke Cawley is still a shell of a man. He gave up his career and instead is working just a couple days a week as a bartender to put food on the table to survive but that's it. Until the one year anniversary of Emily's death arrives and he finds a package on his doorstep...
9 Letters.
Nine letters written in Emily's hand. Each letter with instructions, a challenge of sorts. Each letter he must do what she says before he can open the next. Each letter one step closer to healing. Even from the grave, Emily knows him best. She knew he wouldn't be any better that day than the day she departed this life. So with letter one, his journey to healing begins. First challenge...rescue a dog. A dog? Well maybe, just maybe Emily knew how lonely he'd be and maybe just finding the strength to get up each day to care for someone else was just what the doctor ordered. Because the loneliness was killing him...
This is the part of the book that I connected with so wholeheartedly. I thought, "Oh sweet Jesus I'm crying and it's only 10%." Even that damn hound dog he adopted, King, made me ugly cry because dammit, the dog too was lonely and grieving the loss of his two owners to death. I was pretty darned sure this book was going to send me over the edge to insane depression. And it's the dead of winter in Michigan...I don't need much help being sadz.
Gradually Luke reads letter after letter, each challenge he faces with a bit of apprehension but quickly realizes Emily knows him best. Instead of a love story, I'd consider this more so a journey to recovery. The road is not easy for Luke and the author didn't sugarcoat his "dips in the road." She did a great job executing this. I felt every ounce of his loss, of his inability to even care anymore about waking up and living another day without his wife. Couple that with intense guilt because he chose HIS dreams in life and didn't have medical insurance for his wife... All these "if only's" are killing him.
Is this a love story? Well Luke does meet a woman, Rae, at the animal shelter. It's a gradual process that will lead to a relationship but I still felt the book's focus was more on Luke. The entire book is in his POV; he had a long way to go to find happiness with anyone else. Which is realistic...
I have two issues that prevented this book from being a five star read. One, I didn't feel Luke's connection with Rae at all. In fact, there's a scene where she blows up at him and I'm still a bit befuddled as to why she did it. It likely rubbed me the wrong way with her, and her lack of an apology, I didn't attach to her at all. Well, she did apologize but way later...too little too late for me.
Second, I felt the religious undertones were a bit more than undertones and it almost felt preachy. A lot of the use of He, Him, Lord, etc. Instead of it being spiritual, as death and grieving can be, I felt it a bit pushy and...well...as I said, preachy. Religious undertones don't typically bother me but in this instance, they did.
All in all, a solid debut novel for Miss Blake Austin. And I do definitely look forward to more from her. Well done.
Advanced copy received by author in exchange for my honest review.