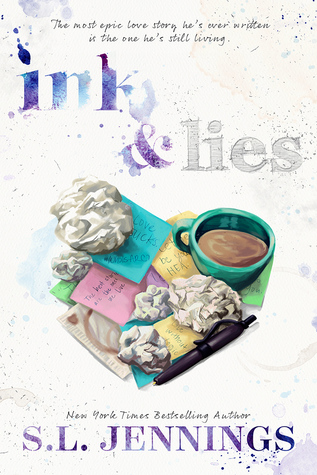 Release Date: February 9
th, 2016
Genres:
Contemporary Romance
From International Best Selling Romance Novelist, Hope Hughes, comes a gripping, heartfelt tale of two lovers, fighting for the freedom to…

No. Scratch that. Too cheesy.

…two people, torn apart by the tumultuous tides of life, only to discover refuge in…

WTF? What does that even mean? DELETE.

…two people, confused as shit as to where they should be and who they should love and none of this means a damn thing because it's all lies!

Lies.
I'm not Hope Hughes. I'm not some fierce woman romance machine. Hell, I'm not even a woman.
I'm a liar.

And while I refuse to believe my own BS, deceit masked in heartfelt phrases of love and devotion, I want to make her believe them. Because maybe—just maybe—if she can find the soul within my words, she'll also be able to find the truth scribbled on my heart.

You see, I once lived for the perfect plot twist.
I just never expected to actually live it.
This is my story. Well, maybe her story. I just wish I could make it our story.
The one I'm still writing.
Ink & Lies, though a friends-to-lovers trope, is fairly unconventional in it's approach. They all seem to be the same...boy meets girl, friends for years, something happens to make one realize they can't live without the other, throw in a little bit of angst or conflict, bam- HEA. Ink and Lies may surprise some readers...
August Rhys Calloway is a romance writer. Using a female pen name, Hope Hughes, he's a loner, holing himself up in his apartment in Spokane, WA with his beloved cat Bartleby and surviving on take out. He may get a glimpse of society for a couple reasons- his weekly outings to visit his grandfather, the Colonial to watch football, or hang with his lifetime bestie, Fiona Shaw.
To say he and Fi are like two peas in a pod won't cut it- you'd think they were an old married couple how they know each other. One of their favorite things to do is take walks and people watch- reciting each person's potential 'life story.' Some may be tragic, others tragic romance...just from people watching. It's like breathing for these two...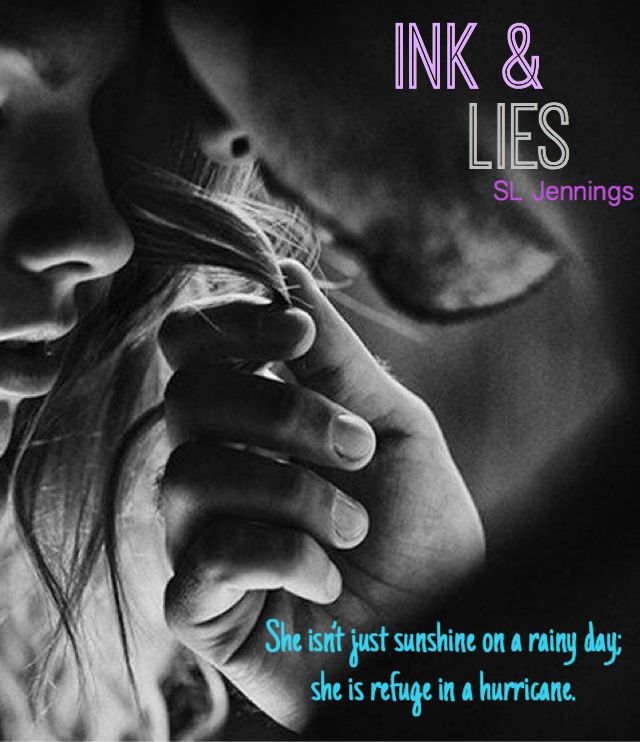 Fi has always been a dreamer- a true romantic. She wants her Heathcliff, her Grey, her Mr. Darcy, her Cullen...and she won't get that with her best friend August. He may be a romance author but he has not one ounce of faith in love. He doesn't believe in it so mindless hookups with different women is all he's interested in. Leave the love stories to his fiction novels...
"That's all love is- beauty and heartbreak. I just narrate it."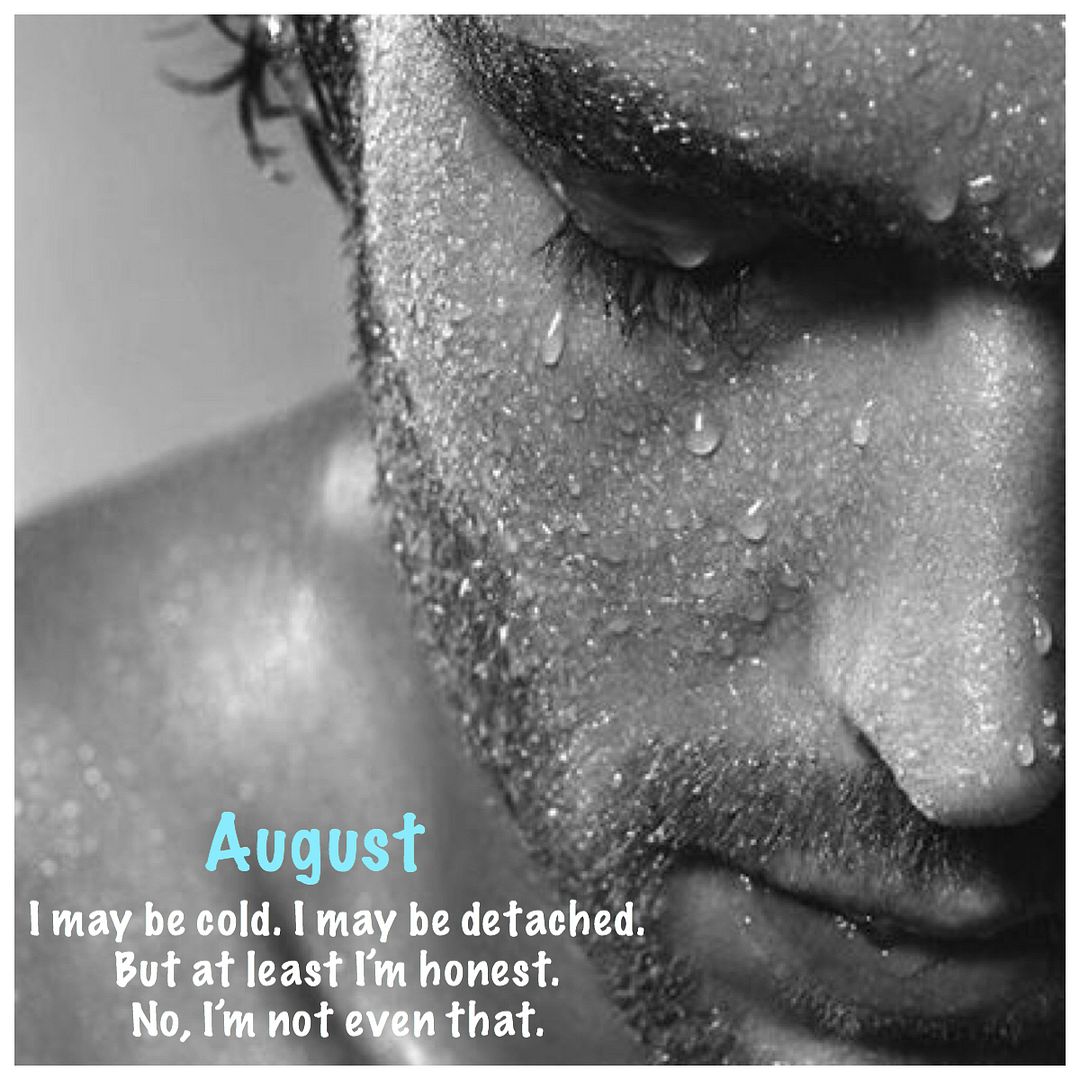 So, here's the thing- I think I suffered from every ounce of multiple personalities while reading this book!!! Fi and August have such a refreshing friendship, I fell in love with their mutual comfort, their humor and banter. Nothing between them was sacred. And let me just say, there's a certain sex scene for Fiona that had gone bad that will make me never order a "Chocolate Thunder from Down Under" at Outback Steakhouse without a goofy grin on my face. I may have read it out loud to my husband as he was wondering what was so funny. Wouldn't want him to feel left out. That scene was epic!
But I digress...
Then comes the "ready to throttle my kindle" angry part of the book. I don't know who I was more angry with- Fi or August. The author did such a stellar job with building their characters through this deep friendship but then one sexual transgression and BAM. Neither of these two could ever get on the same page- pain and pride always came first. I wanted to throttle both of them! I fell so in love with their friendship and they just completely blew it for each other...as friends AND lovers.
I never really figured out what August's issue is with love. Truly writing such beautiful love stories, he was so dead-set against relationships. I don't think I missed something from his past that caused this disconnect but my heart truly broke for him...when I wasn't thinking of ways to murder him for being a man-whore idiot.
But what's a little angst, right? Well, you'll get it here. Though I found the feeling of this story a romance, it was mostly from reading excerpts of August's writing. We find Fi and August apart more than "together" for a larger portion of the book so if you're looking for a lot of swoontastic sexy times, this isn't that.
It's a conflicting, emotional journey for two people that just need to get on the same page- one who wants the happily-ever-after no matter who it is- and another that just doesn't believe in such things. But sometimes life throws us in different directions and what we once thought we never wanted truly is just what we need...
An all-around enjoyable story that'll be sure to make you laugh, grit your teeth, and swoon at the same time.
"The most epic love story he's ever written is the one he's still living."
Advanced copy received by author in exchange for my honest review.
ABOUT THE AUTHOR
S.L. Jennings is a New York Times & USA Today bestselling author of contemporary and paranormal romance, reality TV junkie, obsessive coffee drinker and collector of crazy.
Stalk Her:
Website
|
Facebook
|
Twitter
|
Goodreads
GIVEAWAY