Book Title:
Hooker
Author:
Brooke Blaine
Series:
L.A Liaisons #2
Release Date:
March 9th, 2016
Genres:
Contemporary Romance
Whoever said singles were missing out by not finding true love and getting married before the age of thirty had never experienced the sheer pleasure of nightly romantic comedy viewings in their underwear while eating one of Licked's famous Crazy Cat Lady sundaes. Because life just doesn't get better than that.

At least, it doesn't for Shayne Callahan. It didn't take more than a handful of broken hearts after college to solidify that she was better at pairing up those around her than herself. As a matchmaker at the elite HLS—Hook, Line, & Sinker Matchmaking Company—in the City of Angels, she has a knack for finding the other halves of even the most eccentric clients:

Sugar daddy with a foot fetish? Gross, but no problem.
A severe case of nudophobia? Match made before lunch.

But even the most happily independent of women can find their best-laid plans screeching to a halt when they meet that guy. For Shayne, that guy comes in the form of boyishly handsome, suspender-lovin', dimple-poppin' Nate Ryan on a pantsless (we'll get to that later) Metro ride.

Of course, relationships can never be easy. Before the destined lovers can ride off into the sunset, they must overcome a power-hungry and sexual-punning boss, a celebrity scandal and cover-up, and let's not forget Shayne's dreadful foot-in-mouth disease—with which there can never be a happily ever after.

Will fate throw Shayne a freakin' bone? Or will she be destined to live out her life as sexy(ish), single(ish), and L.A.'s finest Hooker (upper)?
Hooker is the second installment in the LA Liasons series. Each book focusing on a different character- a group of tight-knit friends, and has a very Sex in the City feel to it. This is a perfect lighthearted feel-good read. I do warn you not to read this in a public setting as I received quite a few...ahem...looks while laughing out loud while reading this at the gym. I won't mention almost falling off my stepper on a "He likes hot dogs over tuna" comment...
In Hooker we get the love story between a cynical-about-love Aussie Shayne Callahan and a "younger" graduate student Nate Ryan.. Shayne is the master at hooking people up- making that perfect love connection. In fact, it's her career as a match-maker, however, she's yet to meet her own perfect match. Maybe it just isn't in the cards for her... until she meets Nate in all his "Wanna see my lightsaber" underwear. Does LA seriously have Pantsless Metro Ride day on the Red Line? That can be good...and bad.
Boy, Shayne makes this guy work for it. Holy smokes! Let me count the ways- he's too young, just a college kid, out for a one-nighter, you name it and she pushed him away. As much as she lusted him, she was one giant push-back!
But in all that push-back, it just fueled Nate's desire even more. Consider her a challenge of sorts. I do commend his tenacity!
Shayne- tall, redhead, and constantly trips over her own two feet. She's runway model gorgeous yet fails to see it. She tries her best to push away Nate with all kinds of "young college boy" comments but he's seriously all man...
Brooke Blaine has constructed a community of characters within this series and we've grown to know each of them in all their quirks and career aspirations. Though each book can be read as a standalone, I liked being able to have the background of all the characters after having read Licked, the first book in the series. One thing is a constant here- these four girls have a bond of friendship that cannot be broken. When someone is in need, they all come to rally in support. They're comical as well as loyal.
Can I just say Shayne's boss is a grade-A beech! Holy smokes, I grit my teeth everytime that woman opened her mouth. She was mean, crass, sleezy, and just a virtual train wreck of epic proportions. She deserved everything bad that comes to her.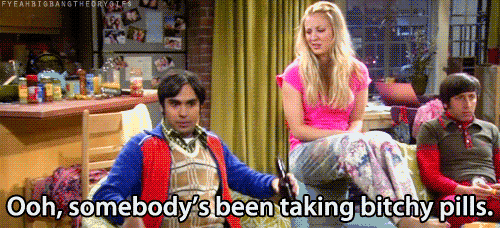 But I digress.
Another successful installment of the LA Liasons series. I look forward to the next book P.I.T.A which promises to be my favorite trope- that love/hate tug of war.
Advanced review copy received by author in exchange for an honest review.
ABOUT THE AUTHOR
You could say Brooke Blaine was a book-a-holic from the time she knew how to read; she used to tell her mother that curling up with one at 4 a.m. before elementary school was her 'quiet time.' Not much has changed except for the espresso I.V. pump she now carries around and the size of her onesie pajamas.
She is the author of the international bestselling romantic comedy series, L.A. Liaisons ("Licked" and "Hooker), as well as Flash Point and The Desperate Man series. The latter, co-authored with Ella Frank, has scarred her conservative Southern family for life, bless their hearts.
If you'd like to get in touch with her, she's easy to find - just keep an ear out for the Rick Astley ringtone that's dominated her cell phone for ten years.
GIVEAWAY