Book Title:
The Conspiracy of Us
Author:
Maggie Hall
Series:
The Conspiracy of Us #1
Release Date: January 13th, 2015
Genres:
Young Adult, Mystery/Thriller, Action
A fast-paced international escapade, laced with adrenaline, glamour, and romance--perfect for fans of Ally Carter.




Avery West's newfound family can shut down Prada when they want to shop in peace, and can just as easily order a bombing when they want to start a war. Part of a powerful and dangerous secret society called the Circle, they believe Avery is the key to an ancient prophecy. Some want to use her as a pawn. Some want her dead.




To unravel the mystery putting her life in danger, Avery must follow a trail of clues from the monuments of Paris to the back alleys of Istanbul with two boys who work for the Circle—beautiful, volatile Stellan and mysterious, magnetic Jack. But as the clues expose a stunning conspiracy that might plunge the world into World War 3, she discovers that both boys are hiding secrets of their own. Now she will have to choose not only between freedom and family--but between the boy who might help her save the world, and the one she's falling in love with.
There are so many reasons that this book called out to me but of course, I cannot deny that it's mainly the blurb AND that gorgeous shade of blue cover that reeled me in. The premise was just screaming all kinds of Dan Brown's "Da Vinci Code" all over it which by the way, I LOVED THAT BOOK HARD.
Everything from British/Russian boys to code breaking and running across Europe to solve an ancient puzzle while kicking some butt; honestly, this book was made for me!
We have our young heroine, Avery who thought she led a normal life in high school awaiting for prom night. But then came along two boys (one British and one Russian, no less *swoontastic*) who crashed into her life without warning and swoop her into a world filled of conspiracies. They're part of a secret society called The Circle; where 12 powerful families around the world are a part of.
But what Avery doesn't expect to discover what that she could be the key to an ancient prophecy that could put an end to their enemies. Cue the dramatic sequence of action-packed scenes to ensue.
What I loved most about this book was how cleverly Maggie Hall weaved the history of Alexander the Great into her plot here. It's refreshing without being overly unrealistic, with a touch of uniqueness to it as the characters race against time to find the key pieces of this ancient puzzle. There was a nice balance of history and action-packed scenes to allow readers to dabble into some light history yet keep us on our toes while they're on the run.
"Toska." He leaned forward, too. "It's a Russian word. It has no translation into any other language, but the closest I've heard is the ache. A longing. The sense that something is missing, and even if you're not sure what it is, you ache for it. Down to your bones."
From the romance aspect, I liked how it wasn't overly fluffed eventho Jack was so swoon-worthy (guilty as charged for loving Brit boys!). Stellan on the other hand, is the bad boy with a sharp mouth whom I loved as well. And while it may seemed like there are two love interests for Avery, it was more obvious than not who Avery would lean against to. So if your question is if there is a love triangle- I wouldn't very much called it one.
As much as I enjoyed this book, I was definitely looking for more characterisation depth for these characters. Like I was curious to know more about Jack and Stellan's background. Currently it feels like we've only scratched the surface. Perhaps it will be explained further in the second book, so I'm definitely praying for that soon.
The book ends on a mini cliffhanger but fear not- the second book Map of Fates has just been released this month!! The Conspiracy of Us proves to be a great start of an adventure-filled series and I'm sure we can expect more code-breaking scenes in the next one.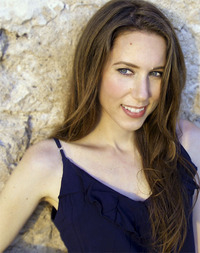 Maggie Hall is a traveling, decorating, champagne-drinking, USC-football-watching YA author. She is currently traveling the world for an indefinite amount of time with her husband, which means right at this moment, she might be on a beach in Thailand, drinking wine in Paris, or anywhere in between.
Her debut novel, a YA international thriller, is coming from Putnam/Penguin in 2015.
She is represented by Claudia Ballard at William Morris Endeavor.