Book Title:
A Mess of a Man
Author:
A. M. Hargrove & Terri E. Laine
Series:
Standalone
Release Date:
March 21st, 2016
Genres:
New Adult
,
Contemporary Romance
Womanizer, Man Whore, Player, Heartbreaker are all familiar names to Ben Rhoades. He prefers Money Man or Sex God, but he doesn't let other people's opinions rule him. And he's only gotten worse without his compass, his best friend, whose devastating death at a young age has taught him a valuable lesson about not getting too close to anyone … ever. Until one smart and stubborn woman with eye-catching curves throws him for a loop and refuses to be tamed.




Samantha Calhoun has her life on track even after the shattering break-up with the guy she'd thought she'd wanted to marry. With her chin held high, she focuses on her career, building her business and making a success of it all. Only a chance meeting has her lost in a set of alluring steel gray eyes that have her steps faltering and her heart leaping out of her chest. Forewarned by not-so-flattering rumors plus his no-holds-bar rules, she tries desperately to play his game while guarding her heart.




Only they have no idea of the journey they're about to undertake when their lives collide. Ultimately they'll tackle the biggest test of their lives because she is his game changer. The one, who through the ensuing wreckage, can domesticate the mess of a man that he is.
This is my first book by these two authors and I was pleasantly surprised by the writing. Suffice it to say that this wont be my last. Even though I did take a little bit of time to warm up to the story, the middle picked up and it kept me glued towards the end.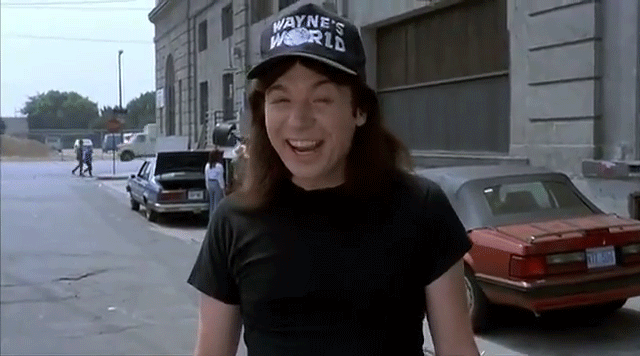 Story: So the story is pretty simple. Ben (our hero) is a manwhore. LOL! He doesn't believe in love and neither does he want to fall in it. On the surface, you'd think he's a typical asshole who just wants to enjoy his bachelor days. While, this is true, Ben also has a sort of depth to him that tugged on my heart-strings. He is going through some major stuff and I couldn't blame him for being kind of an asshole to women.
"Even though I may not have looked like it on the outside, I was an accident waiting to happen when you met me. My life was on a path of slow self-destruction."
Our heroine, Samantha is one of those laidback heroines who keep their cool and who don't jump to stupid conclusions. This is always makes for a refreshing lead character. Though, I did think there were a little too many besties that were into play in the story (I don't even remember their names right now), I loved some of their silliness.
Anyway, Ben and Sam meet at the produce aisle of a store and hit it off. Though, obviously, there is a pesky issue of Ben being a player. And since they live in a small town, everyone knows about it. I admired how Sam handled the rumors, however. Their relationship was open and honest, and Ben genuinely, tried to make a go at their relationship. There is some ex drama but thankfully, it wasn't dragged out.
"Samantha, you are the breath that fills my lungs. You are the blood that rushes through my veins. Without you, I would cease to exist. Knowing you're mine isn't enough anymore."
The best part of the story, for me, was somewhere around 75%. I couldn't put it down after that. I found myself reading my kindle while cooking breakfast this morning, just to get to the end of it. LOL!
All in all, I would say this is a pretty good read. And yes, it took me a while to get into this, and there were too many characters that I didn't think were necessary, I enjoyed this book quite a bit. Yay!
"I love you so much that your happiness means the world to me, even if I'm not the one giving it to you."
I recommend this to all who want a perfect amount of drama and conflict, no more and no less.
ARC provided by the author in exchange for an honest review.
ABOUT THE AUTHOR
A.M. HARGROVE
One day, on her way home from work as a sales manager, USA Today bestselling author, A. M. Hargrove, realized her life was on fast forward and if she didn't do something soon, it would be too late to write that work of fiction she had been dreaming of her whole life. So she made a quick decision to quit her job and reinvented herself as a Naughty and Nice Romance Author.
She fancies herself all of the following: Reader, Writer, Dark Chocolate Lover, Ice Cream Worshipper, Coffee Drinker (swears the coffee, chocolate, and ice cream should be added as part of the USDA food groups), Lover of Grey Goose (and an extra dirty martini), #WalterThePuppy Lover, and if you're ever around her for more than five minutes, you'll find out she's a non-stop talker.
TERRI E. LAINE
Terri E. Laine, USA Today bestselling author, left a lucrative career as a CPA to pursue her love for writing. Outside of her roles as a wife and mother of three, she's always been a dreamer and as such became an avid reader at a young age.
In her early years, she and her best friend would tell each other stories over the phone when they were bored. They called them their "soap operas" and generally revolved around whatever boy they liked at the time.
Many years later, she got a crazy idea to write a novel and set out to try to publish it. With over a dozen titles published under various pen names, the rest is history. Her journey has been a blessing, and a dream realized. She looks forward to many more memories to come.
GIVEAWAY