Book Title:
This Is Love, Baby
Author:
K Webster
Series:
War & Peace #2
Release Date:
March 29th, 2016
Genres: Dark Romance,
Erotica
My War was over and I had lost. My captor reminded me I was nothing more than his pawn.
His strategy never changed…it was always me.

But what he didn't know was that LOVE always wins.

In my War, I'd found not only peace
but LOVE as well.

I'd been through a battlefield with my War and LOVE was what brought us to the other side.
Our LOVE was beautiful and pure. Undying.

My captor thinks he has won this war. That I will LOVE him.
What he doesn't know is this time, I'm the one with a strategy. I'm always thinking several moves ahead of him, my War taught me that.

I will outsmart him and find peace again.
This is a war I will win.
My LOVE will conquer all.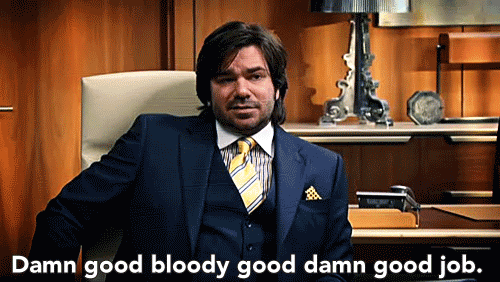 "Time to show them I'm not a pawn. I'm the motherfucking queen. This is war, baby. And I will win."
I'd read
This is War, Baby
completely off a friend's recommendation and devoured it. After the mother of a cliffhanger, I was pleasantly surprised, and pleased, that
K Webster
wasn't going to string us along forever waiting for this dramatic conclusion. Luckily, I only had to wait a couple weeks- and this second book did not disappoint!
This is Love, Baby
picks up right on the heels of that first book. We knew going into this book that huge challenges were ahead for War and Baylee. With both external forces and personal "issues," this unconventional romance between two very different people had a lot going against them . But their commitment to return to each other was unstoppable on both ends. And with love, there's always a way...
This book is basically
unputdownable.
It's a suspenseful page-turner from page one. Just know, when you start this two part series, you'll think you're being pulled into a storyline similar to a lot of captive tropes yet it's entirely different in so many ways. And that ending! She even managed to throw a spin in there right at the very end leaving the door open for a future book...
or just to f*ck with us.
I'm not sure which.
War was such a tortured hero. I attached to him in
This is War, Baby
and when that ending hit, I was devasted more for him than Baylee. His history, his "issues," Baylee was his therapy and he just needed her. Period.
"My nucleus. My only reason. I can only exist fully with her. And I am nothing without her."
I had no idea where this plot was going and how the resolution would be found. I knew Baylee, for being a 18-year old captive, raped and abused by her initial captor, never lost hope for her reunion with her unlikely hero and one true love, War. She was given a heavy dose of everything awful in this book both emotionally and physically and K Webster didn't sugar coat that- nor did she give us an unrealistic "walk off into the sunset" easy-peasy ending. The pacing was perfect.
This is a first for me with
K Webster
but will not be my last. Fans of Pepper Winters should give this 2-part series a shot!
ABOUT THE AUTHOR
K Webster is the author of dozens of romance books in many different genres including contemporary romance, historical romance, paranormal romance, and erotic romance. When not spending time with her husband of twelve years and two adorable children, she's active on social media connecting with her readers.
Her other passions besides writing include reading and graphic design. K can always be found in front of her computer chasing her next idea and taking action. She looks forward to the day when she will see one of her titles on the big screen.
You can easily find K Webster on Facebook, Twitter, Instagram, Pinterest, and Goodreads!
Website:
www.authorkwebster.com
Newsletter:
http://eepurl.com/bllgoP