Book Title:
Aced
Author:
Ella Frank and Brooke Blaine
Series:
Aced #1
Release Date:
July 11th, 2016
Genres:
Contemporary Romance, MM Romance
From Ella Frank's Sunset Cove series and Brooke Blaine's L.A. Liaisons series comes a scorchingly hot novel that blends humor, passion, and romance.




What happens when these two worlds collide?




Ace Locke is Hollywood's hottest action hero. Women across the globe fling their panties in his direction, but Ace isn't interested in those—he's more of a boxer briefs kind of guy. Specifically, those of the nearly naked male model on a billboard he drives past every day.




Though he recently made headlines for his public coming out, Ace is wary about pursuing a relationship, fearing what the court of public opinion will do to his career. But there's something in the model's expression that intrigues him and has him wondering what if?




Dylan Prescott just scored his biggest modeling campaign yet. One that has him plastered all over L.A. in not much more than what he was born with. And when he's cast in Ace's latest blockbuster, it puts him in close proximity to his ultimate fantasy.




Outwardly confident, Dylan has no problem with his sexuality or his pretty-boy looks, and uses both to his advantage to get what he wants. And what he wants is the impossible—Ace Locke.
When I'd gotten the news that Brooke Blaine and Ella Frank were joining forces to write a spin-off MM romance to Brooke's LA Liasons and Ella's Sunset Cove series', I was so freaking excited. Having read all the books in both series, combined with Brooke's gift of comical endearing stories and Ella's steaming hot MM books, I knew combining writing styles would be a hit.
Ace Locke is a world famous actor, loved by all, freshly out of the closet, yet obsessed with privacy from the paparazzi. Everyone wanting to get the first pic of his male love interest, he makes it a point to not get photographed with anyone. When a billboard cover model he's secretly lusted after each day he passes it on the highway, is hired as an extra in his latest movie, he can't resist the physical pull that's Dylan Prescott. All he can imagine is that billboard- perfectly cut body in white Calvin Klein underwear and black leather jacket. And now he's here in the flesh. But he can't have him. Publicity is not doable.
I loved the slow build but palpable chemistry between Ace and Dylan. Of all the MM books I've read from Ella (and I've read them all) this is seriously the hottest. Both men physically fit, masculine and virile, the scenes sizzling between those two. Couple that with the secretive nature of their relationship due to Ace's popularity, it made it that much more naughty and NICE!
I loved getting little cameos of the past characters in both series too, especially the MEN!
Aced is seriously a five star read... until the very end and I was so blasted angry. Not because of the specific CLIFFHANGER we get but more so with the fact that it was never advertised as a series or having a continuing plot. In fact, early readers/blogger promotions stated its a STANDALONE and nobody corrected them. So when I hit that last scene, finding out there's a book to follow in August, I felt deceived.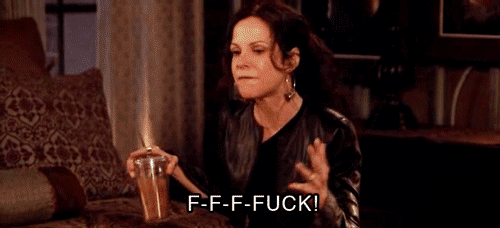 As much as I loved this book, I personally need a resolution in my reading and I would've held off until the series was complete to dive into this. So consider yourself warned. Aced is one spectacular MM romance but the ending will be making you beg for more. The sequel can't come soon enough for me. There's a lot of story left between these two and a lot of challenges ahead and I do look forward to more Ace and Dylan!
Overall, this is VERY well done. And I look forward to future co-authored books by this author duo.
Advanced review copy received by authors in exchange for an honest review.
ELLA FRANK
Ella Frank is the author of the #1 Bestselling Temptation series, including Try, Take, and Trust and is the co-author of the fan-favorite erotic serial, A Desperate Man. Her Exquisite series has been praised as "scorching hot!" and "enticingly sexy!"
Sign up
here
to receive the latest information on Ella's upcoming book releases, ARC opportunities, sales & events!
BROOKE BLAINE
You could say Brooke Blaine was a book-a-holic from the time she knew how to read; she used to tell her mother that curling up with one at 4 a.m. before elementary school was her 'quiet time.' Not much has changed except for the espresso I.V. pump she now carries around and the size of her onesie pajamas.
She is the author of the international bestselling romantic comedy series, L.A. Liaisons ("Licked" and "Hooker), as well as Flash Point and The Desperate Man series. The latter, co-authored with Ella Frank, has scarred her conservative Southern family for life, bless their hearts.
If you'd like to get in touch with her, she's easy to find - just keep an ear out for the Rick Astley ringtone that's dominated her cell phone for ten years.