Book Title:
Moonshot
Author:
Alessandra Torre
Series:
Standalone
Release Date:
July 4th, 2016
Genres:
Contemporary Romance, Sports
Baseball isn't supposed to be a game of life and death…




The summer that Chase Stern entered my life, I was seventeen. The daughter of a legend, the Yankees were my family, their stadium my home, their dugout my workplace. My focus was on the game. Chase... he started out as a distraction. A distraction with sex appeal poured into every inch of his six foot frame. A distraction who played like a god and partied like a devil.




I tried to stay away. I couldn't.




Then, the team started losing.

Women started dying.

And everything in my world broke apart.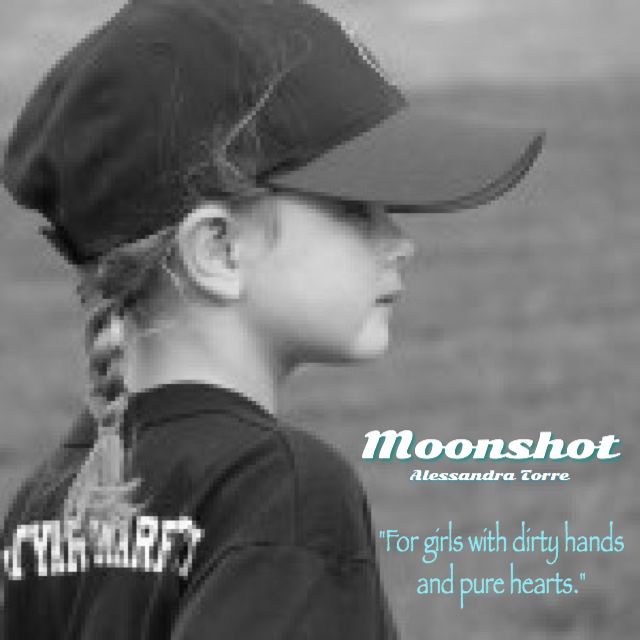 Moonshot is a standalone, suspenseful romance built around the great sport of baseball. When I'd seen Alessandra Torre was writing a book in the baseball theme, I couldn't wait for this to hit my kindle! She didn't disappoint in offering up her readers a book filled with angsty forbidden-type romance built around a bit of a who-done-it suspense plot!
Tyler Rollins (heroine) has lived her life around baseball. Her mother dying at a young age, she's been the tag-along batgirl for each professional Major League ball team her dad was a relief pitcher for. Especially the New York Yankees- her favorite team of all! Catching batting practice, organizing equipment, batgirl, she lives for baseball- reciting every player's position and their stats. Every player like a big brother...until Chase Sterns.
Her game changer - hailed as the one of the best batters in the game. But he's got a bad reputation with the ladies... No woman is off limits to Chase- young, married, whatever. So when he's traded to Ty's home team, the Yankees, her father, the TEAM is quick to make her off limits to Chase. If only her body got that memo...and mostly especially Chase Sterns.
Wow! I really enjoyed this forbidden sports romance! If Alessandra Torre can do anything, she has a great ability to make a trope that on the surface seems common but turn it into a twisty-turvy suspenseful ride, making her reader feverishly turn the pages for that looming answer! Can they hide their feelings? Make it work regardless of their age difference? When young women suddenly start turning up murdered each year the Yankees fail to win the World Series, there's a new level of pressure on all team members and employees involved in the organization...win the World Series.
I loved the suspense theme of Moonshot. Trickle-fed chapter by chapter. One thing that was a bit different for me was the chapters alternated from the heroine first person point of view to the hero third person point of view. It felt a bit choppy in the beginning because of this format but I gradually became more accustomed to it as the book progressed. That is seriously the only issue I had with the book. Well executed, suspenseful, sexy hot and just all-around well written knowledge of the sport baseball. Well done!
Advanced copy received by the author in exchange for my honest review.
Alessandra Torre is an award-winning New York Times bestselling author of ten novels. Her books focus on romance and suspense, all with a strong undercurrent of sexuality. Torre has been featured in such publications as Elle and Elle UK, co-hosted Dirty Sexy Funny with Jenny McCarthy, as well as guest blogged for the Huffington Post and RT Book Reviews. She is also the Bedroom Blogger for Cosmopolitan.com.
You can learn more about Alessandra on her website at
www.alessandratorre.com
, or you can find her on Twitter (@ReadAlessandra) or Facebook.