Book Title:
A Ruthless Proposition
Author:
Natasha Anders
Series:
Standalone
Release Date:
January 26th, 2016
Genres:
Contemporary Romance
All that glitters may lead right to his heart…

The last thing Cleopatra Knight expects on her business trip to Tokyo is to fall into bed with her arrogant, irresistibly hot boss, Dante Damaso. It's a mistake—a steamy, mind-blowingly satisfying mistake. But a few nights of passion with the superwealthy bad boy prove to have long-term effects when Cleo's world is unexpectedly turned upside down.

Dante has cultivated an enviable, jet-setting lifestyle: beautiful women, exotic destinations, and luxury without limits. He's not looking to be domesticated, and certainly not by his assistant—even though he can't get her out of his mind. Still, he knows he has both the responsibility and the financial means to help Cleo.

Though Cleo has no interest in Dante's money, her lack of prospects gives her little choice but to accept his help. But living under the same roof, Dante discovers he wants more, and if Cleo lets down her guard, she just might find what her heart's wanted all along.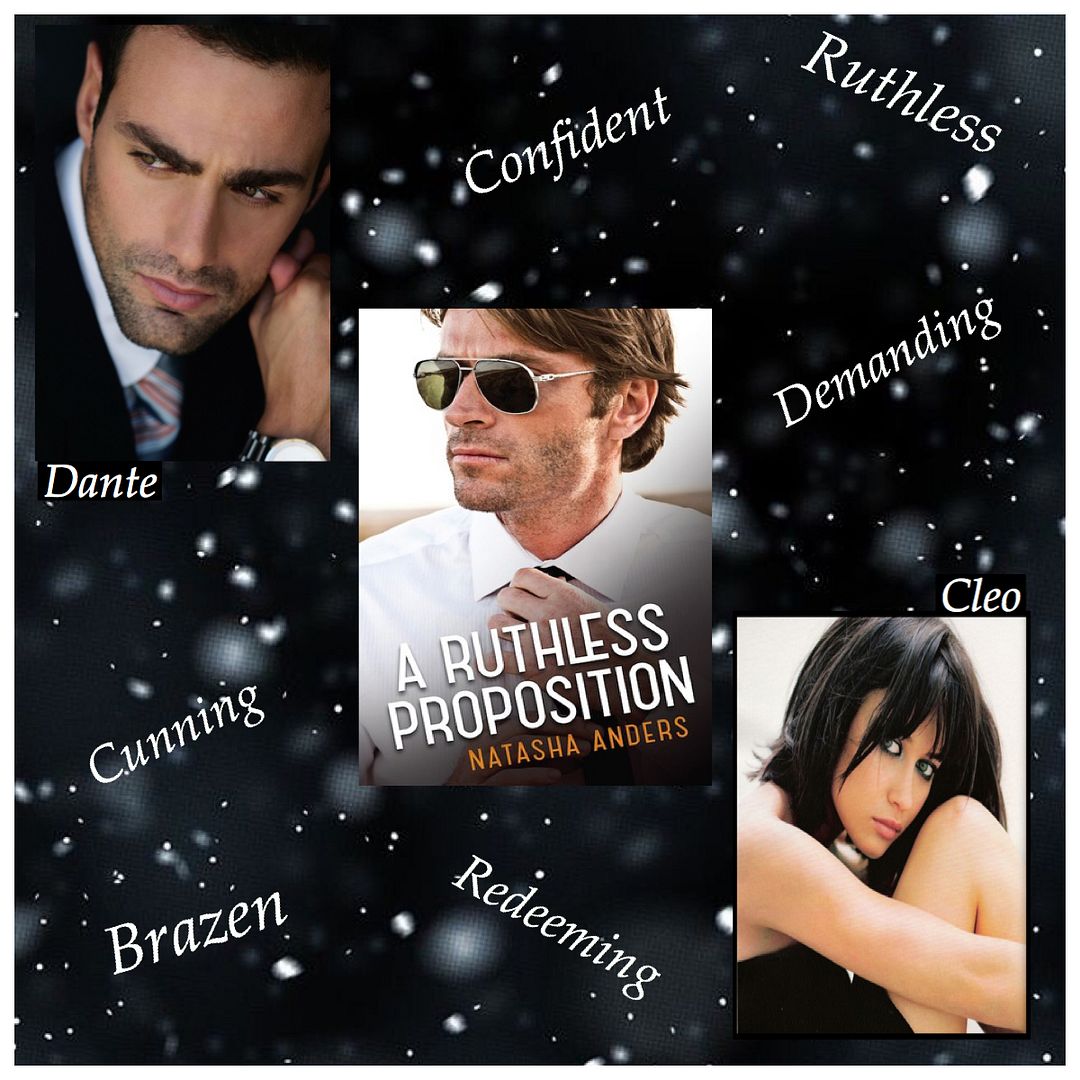 A Ruthless Proposition is one of those books I went in completely blind, simply because I've read other books by this author and knew she was a hit for me. She always seems to stick to the trope of "assholish heroes who redeem themselves with flying colors." Well, she had her work cut out for her with Dante because this man I loathed for the first half of the book.
Dante Damaso is a uber successful hotelier. Rich and powerful, arrogant and rude, he revels in making his meek little personal assistant feel like the dirt beneath his shoe. I kid you not, I hated him. And this is coming from a reader who loves herself some assholish heroes. I think my issue with him was how demeaning and outright rude he was. He was hurtful and mean and it made me want to junk-punch my kindle whenever he opened his condescending mouth.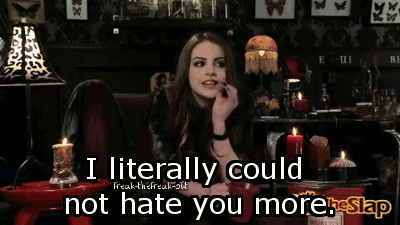 Enter the meek PA in question- Cleo Knight. Well, she grated my nerves in the beginning also. I totally get she needed the job and was poor, supporting her and her gay BFF, but holy smokes, I wanted to assist her in growing a backbone for f*cks sake. Dante was brutal and she took the verbal beatings and using of her, and just walked away with her tail between her legs....How she got a lady-boner everytime he propositioned her I cannot fathom. His attitude would've been his demise...him being a sex-on-a-stick be damned! It's called self respect, Cleo!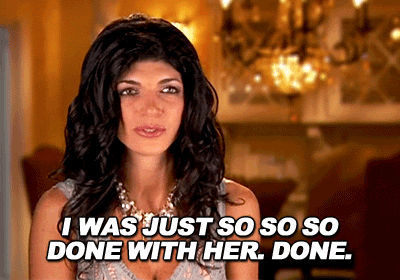 And then we get the switcheroo- the game changer in the plotline. I'm not going to spoil anything but BAM, now, we get "nice" Dante. I can certainly deal with a jerky guy who turns nice but something about his character switch was so complete 180' all the time, I had a hard time buying it. Also, the same with Cleo. She went from meek little church mouse to a girl with a certifiable backbone and she was sometimes downright mean to HIM. I think my head was spinning by then between BOTH of them doing a 180' personality switcheroo. Who are you people???
So, you're reading my frustration and wondering how I am rating this book so well? Well, I really liked the storyline and the angst factor. I'm a sucker for angst and Ms. Anders gave me quite the angst factor here. The first half, I can admit I struggled a bit mostly because of my sheer dislike of both the characters. He needed to be junk-punched and she needed to be slapped senseless. But then a plot-twist hits and I'm all in! Though their personality morph was pretty immediate with the plot twist, the love story here was built at a believable pace. This was no insta-love and I'm thankful for that. The author took her time growing both their friendship and feelings beyond that.
On a side note- book is tagged erotica. Though it has some steam, I would say it's far from erotica-steamy. A lot of scenes fade right out to gray so if you're more of a Contemporary Romance reader than full-blown erotica, this book is well suited for you.
So, if you're a fan of assholish heroes that redeem themselves in flying colors, this book will likely be a big hit. Also, the meek-turned girl-with-a-backbone lovers will also like this story. Natasha Anders has found her niche in this storyline style and she pulls it off here once again. Looking forward to more from her...
Advanced copy received by Montlake Publishing via NetGalley in exchange for my honest review.

ABOUT THE AUTHOR
Since making her publishing debut in 2012, Natasha Anders has been drawing praise and attention as a new voice in romance. The Unwanted Wife, which became a self-published bestseller, is the first title in Anders's forthcoming Unwanted series. Born in Cape Town, South Africa, Anders spent nine years as an associate English teacher in Niigata, Japan, where she became a legendary karaoke diva. Anders currently lives in Cape Town.