Book Title:
Complementary Colors
Author:
Adrienne Wilder
Series:
Standalone
Release Date: June 20th
, 2014
Genres:
M/M Romance
My sister Julia manipulated my life into a prison to keep me silent about our dirty family secret. Her greed made me a slave and circumstance left me with no way to escape.

Trapped, the only way I could silence the nightmares driving me to insanity was to wrap them in color, hold them with shadow, and stitch them to negative space with line.

But no matter how bright the pigments, no one could see my confession.

Except for Roy Callahan.

I thought he was just another nameless one-night stand in a long line of many.
But I was wrong. Roy could see past the façade of my life and through the veil color over the canvas. He could see what the world couldn't.

And with him I'd find the courage to tell the truth about the boy.

The boy who kissed me.
The boy who loved me.
The boy whose name I couldn't remember.
One word to describe this book- PROFOUND. It gripped me like few books ever have. I'd first read Adrienne Wilder's works in In the Absence of Light and I knew her writing was something refreshingly different. To call it poetic or artistic doesn't quite measure up to the level of literary gift she beholds. Both books feature hereoes with psychological disorders and I find that refreshingly different.
Complimentary Colors touched me on so many levels. Couple that with this being in the MM genre- the pickings are even fewer to find a book this caliber. This is one of those trickle fed deals that need to be experienced as it comes. What I can say is if you like different and MM is your fortay, this book will deliver. It isn't all hearts and flowers and my heart seriously bled for this hero at times, but in the end, rest assured we get a happily ever after.
Paris Duvoe is a renowned artist. His paintings sometimes going for upwards in the millions of dollars. But nobody truly sees what's in those paintings- the secrets, the pain clawing themselves out from deep within his psyche. He's a beautiful man yet a tortured child at the same time.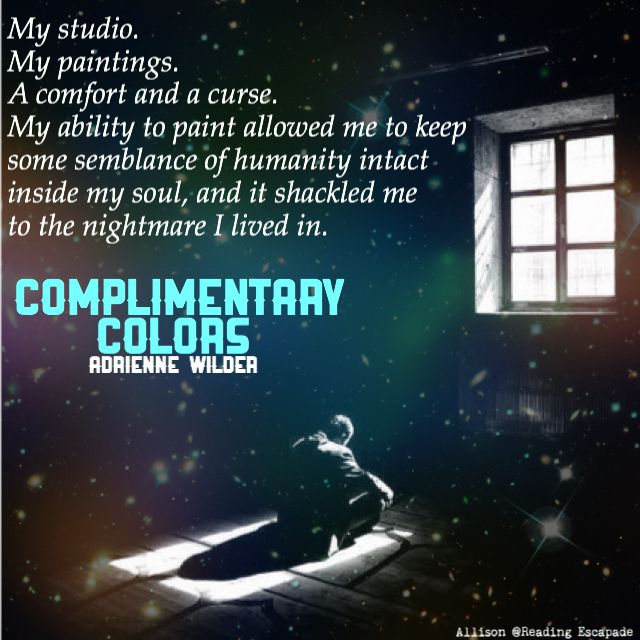 Paris' life and his money are not his own. Instead he's ruled by his ruthless agent and sister, Julia. His only way to dispel his demons is through his paintings- and nobody can see what's hidden in these abstract canvases- until Roy Callahan. Roy see's it all- in the paintings and in Paris as a person. Paris has never felt love, compassion- only pain and selfishness...until the contractor in an ill-fitting suit comes to his showing to repair a broken A/C unit. Paris see's a body to f@ck him but Roy see's so much more...
To call this a broken hero story is so unfitting. Paris is undeniably one of the most sick (in a sad way) heroes I've encountered. Couple that with the gripping passion and angst of the MM genre and this author's vibrant writing style, I was transfixed on my kindle till the very last words. To say Roy was perfect for Paris is such a gross understatement. He was his savior and I can't fathom the way his story would've ended without him...Roy was perfection, his angel.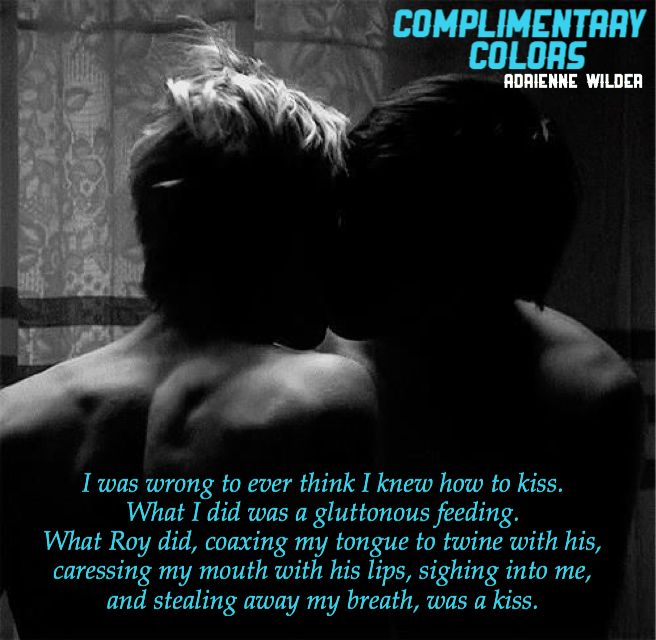 I'm off to find more awesomeness at the pen of Adrienne Wilder. I highly recommend this novel for people looking for a pretty deep and emotional read. It'll clearly leave you stunned in it's brilliance.