"How do you figure out the right way to live your life?"
First off, let me say that I absolutely loved Ten Tiny Breaths and when I learnt that Livie was getting her own book, I was super excited. KA Tucker delivered some amazing, powerful writing in TTB and I thought this is sure right up my alley again.
But oh boy, I sure as hell didn't expect that this book would rekindle all that vicious feelings I had with SC Stephens' Thoughtless. I wanted to douse my Kindle with gasoline & set it on fire but on the other extreme, I wanted to say "Screw this shit, let me love you!". OH DEAR GOD HELP ME.
That being said, I'm gonna put it out there now that this book contains cheating and love triangle/square which technically sums up to two things that drive me absolutely fucking nuts when I read any book.
************
One Tiny Lie is the story of Livie Cleary, the little sister of Kacey from TTB. In TTB, Livie has always been the calm and collective, non-impulsive sister. Now that she's about to enter Princeton, will she be prepared to face a whole new world and leave the comforts of her newfound home in Miami?
Then comes one crazy night of Jell-O shots at a college party. With the help of Kacey (and also by their ever-loving psychiatrist, Dr Stayner's orders LOL), our perfect, straight-As girl had her Jell-O shot AND her first kiss snatched by the Jell-O thief aka Ashton Henley. With even more shots later, let's say the night was a complete cray-cray.
Next day, it was just mostly awkward encounters between Livie & Ashton and the usual brush-off event AND THEN BAM! In comes Mr "Connor from Dublin" who sweeps Livie off her feet and oh, did I mention, he is Ashton's best friend AND housemate?
DING DING DING. WARNING BELLS. DEJA VU THOUGHTLESS ALERT.
In summary, we have:

Livie: Superbly attracted to Ashton but can't be with him. Dates Connor because he's the "perfect example" of a guy she needs in her life.
Ashton: Superbly attracted to Livie but can't be with her. Already has a girlfriend (Dana) and is Connor's best friend & housemate.
Connor: Loves Livie and believes is the perfect girl for him; beautiful and smart. Truly cares about Ashton despite the manwhore that he is.

AND LET THE GAMES BEGIN. And so it begins, that awful vicious cycle of events.
************
What I loved: The main theme of this book. As usual, KA Tucker delivers that superbly well just like in TTB. It's emotional, powerful and raw & it will bring you to the brink of tears when you feel for these characters. This book is all about making choices even when you don't know what is the right or wrong one. It's about self-discovery, living a life that makes you happy as opposed to living one for the sake of happiness of others.
"Life has a funny way of creating its own tests. It throws curve balls that make you do and think and feel things that are in direct conflict with what you had planned and don't allow you to operate in terms of black and white."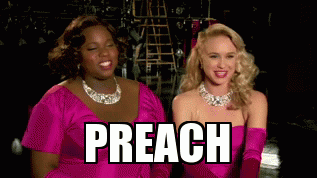 And in a true KA Tucker fashion story, we have a broken soul that is Ashton. You will feel a multitude of emotions for this guy; you will hate him, you will love him, you will want to rip his balls off, you will want to hug & cry with him. But most of all, you will still want to root for him and Livie despite everything ♥
"I don't have all the pieces to fix this beautiful, trapped, broken man, but I do have one piece and it's mine to give. For one night, for all nights. For however long he wants it. Me. Completely."
Lastly, the winner of this entire book would be Dr Stayner. He's the most awesome shrink on the planet, nuff' said. I would have no doubt that he possesses Jedi mind tricks which makes him wickedly awesome.
What ticked me off:
It would be fairly obvious to say that the repetitive cheating totally set me off. What makes it way worse would be repetitively from BOTH Livie and Ashton. I have some SERIOUS problem trying to grasp why Livie kept on stringing Connor in when she obviously knows where her heart lies. I'm a firm believer of brutal honesty when it comes to a relationship & the fact that she even thinks that breaking it off later would lessen the blow, NOT TRUE.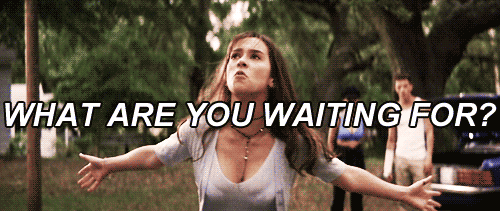 And then you know that 85% scene, HOLY RAGE OF EMOTIONS. Can't believe they were happily canoodling on the bed when Connor was right downstairs (holy shit, brings back so much anger I had with Kiera in Thoughtless). And then the complete WTF moment when Dana comes in and DROPS THAT
NEWS BOMB.
************
So after calming myself down, I thought hard and through on how to rate this one...and I decided that it wouldn't be completely fair to slash the rating so badly due to how the entire thing played out. This is after all an angst-driven book & they're 18 and mostly naive and shit happens all the time.
And so, 4 stars it is. Mainly because KA Tucker has successfully delivered such a powerful message across with her brilliant writing that will make you laugh, smile and cry all in one go. Well-written characters all around and enough depth to let you understand what drives their emotions & actions.
If you can handle the rollercoaster of emotions and is able to ignore the spoiler-ish content above, I highly recommend it because this book is a winner, in terms of writing and the emotional punch and driving you insanely nuts.
"Life's all about trial and error."